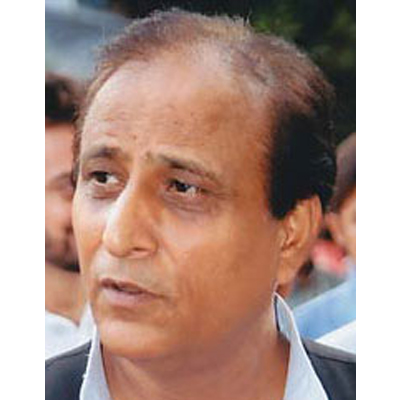 Former Member of Parliament (MP) Shahid Siddiqui on Wednesday totally rejected the Samajwadi Party leader Azam Khan's controversial comments which were laced with communal overtones made on the army.
"The way Azam Khan has made a remark is totally wrong. It is an unfortunate statement and hence, I totally reject his views. Our army is one of the most secular and disciplined force in the world and no one can divide the army based on religion, caste or regional lines. Such statements not only affect the army, the country but also the muslim community. Yes, it is true that the muslim community has been in the forefront to sacrifice their lives in protecting the nation's integrity whether it was during the 1965 India-Pakistan War or the 1999 Kargil War they all participated in it. Had he said that given a scenario where muslims constitute only two percent of the total army but during the Kargil War nearly eight percent muslim community gave up their lives to defend the country would have been better. Our army should not get influenced about what leaders like Azam Khan says about them," Siddiqui said.
Tuesday night Azam Khan made a communal remark digging in the Kargil conflict back to the picture during his election campaign in Ghaziabad.
"Those who fought for victory in Kargil were not Hindu soldiers, in fact the ones who fought for our victory were Muslim soldiers," Khan said.
Khan also went on to say that no one can guard the country's borders better than those from the Muslim community.
"Recruit us in the Indian Army. No one can guard the borders of our nation better than us," he said.