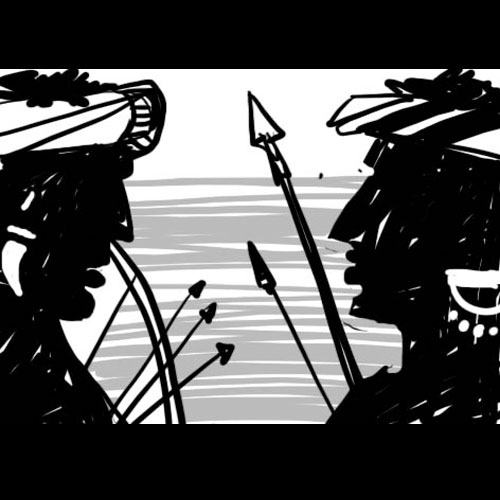 Opposing the Dhangar community's demand to include it in Scheduled Tribes category, the Adivasi Aarakshan Bachao Kriti Samiti on Tuesday held a protest at the collectorate in Gadchiroli on Tuesday.
The demonstration began from Indira Square and proceeded to the collectorate winding its way through the main streets of the city, shouting slogans raising their demand. Tribals wearing yellow caps with a message 'Adivasi Bachao-Bogus Hatao' and holding yellow flags attracted the attention of citizens, since Gadchiroli city has not witnessed anything like it in the recent past.
The demonstration was led by Deputy Chairman of Maharashtra Assembly Professor Vasant Purke and tribal organisations like the Adivasi Vikas Parishad, besides several others.
All India Adiwasi Employees Federation, Adiwasi Vikas Parishad, Halba Halbi Parishad, Birsa Sena, Tribal Doctors' Association, Adivasi Vidyarthi Sangh, National Adivasi Students' Federation, Gondwana Bahu
Uddeshiya Samiti, Veer Baburao Sangharsha Samiti, Adivasi Peoples' Federation and Tribal Womens' Federation extended support to the demonstration.
The protesters demanded that the Dhangar community should not be included in the Scheduled Tribe category, the 24% reservation for Scheduled Tribes in the district must be continued, the government resolution dated 15 June, 1995, giving protection to bogus tribals should be withdrawn, and the government resolution of June 9, 2014, must be implemented strictly.
The demonstration was stopped by the police near the collectorate after which a public meeting was held and addressed by its leaders, who warned intensification of the agitation if the Dhangar community is included in the Scheduled Tribes category.