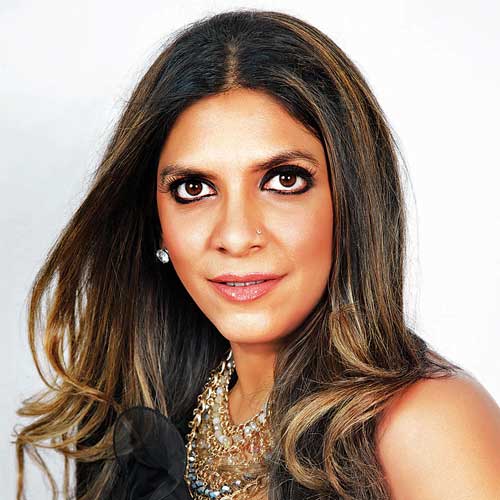 As a nation, we have issues with personal space. Giving space that is. We have no boundaries and do not realise that sometimes, all people need is a little space. Stand in a line almost anywhere, and God forbid, there are a few inches of space behind you, someone will squeeze in.
People in general are social by nature. We speak to strangers even though we've been warned against it. We befriend each other out of curiosity, more than as a necessity. We smile across restaurants and nod in elevators. We want to 'know' people and care about what they think.
Interestingly, according to research, residents of the United States of America like to keep more open space between themselves and their conversation partners than Europeans do (roughly 4 feet compared to 2 to 3 feet in Europe). The more common greeting ritual is the US is a handshake. In Europe, it is two to three kisses on the cheeks, in India it is usually a combination of feet touching, folded hands, being hugged, hugging back and kisses (usually wet).
I like to carry a sanitiser in my handbag for when I have to shake sweaty hands during business meetings. Not all hands are sweaty, but frankly, Mumbai is humid. Usually men are running in from somewhere hot, and while I appreciate that today most men can look me in the eyes during a meeting, I usually prefer a non-touch policy. At work is it okay to greet without shaking hands? That is perhaps considered rude, so it is better to keep the sanitiser handy.
With friends, etiquette is a little confused, since we're borrowing from so many cultures. Traditionally we should fold our hands and greet each other with a namaste, but we do not. We air kiss, or really kiss, on one or two cheeks. More often than not we will be in a situation where one of you has leaned in for the second air kiss and the other one has stopped at one. I think this is most confusing for the men. The poor things just don't know what they should do. Also, when should you just hug? Here's what I prefer doing in various situations for greeting.
At work: If I can get away with it, I will nod and smile. A nice warm (hopefully) smile and remain seated. Yes, this works better if I am already seated. If we are standing when we meet, then a handshake is more appropriate.
At a ladies event: At a luncheon, etc, two kisses work best. On either cheek. The way to do this is to just lightly touch your cheek to your friend's cheek and kiss the air in front of you, while trying not to kiss her hair! What is strange is not touching at all, but leaning in pretending to. That is awkward. If you wear too much make-up and you're worried about it getting on to someone else, then frankly, it is too much make up. You have to simply change that.
At a social gathering: When both men and women are involved, with women I stick to two kisses or hugs from my very close friends. With men, it's either two kisses or a side hug, where you stand side by side and do a half hug. With men, it is better to take the lead so they know what you are comfortable with.
At a family event: This is the hardest. I prefer a combination of feet touching, folding hands and hugs. But you have to figure this one out on your own.
Where space is concerned, while greeting each other, we can follow certain rules, but once the greetings are done, you enter a whole different ball game of boundaries being defied! We are a country that feels extremely comfortable commenting on everything possible — be it weight gain or loss, the company you keep, a new hair style and definitely the clothes one is wearing. Newsflash: You do not have to comment on how a person is looking every single time you meet them. But that, of course, is for a separate column!
It's easy to buy the good life, but to make a good first impression, one needs to know the right way to say 'hello'!
Intimate distance: Extends roughly 18 inches (46 cm) from the individual and is reserved for family, pets and very close friends. Displays of affection and comforting are commonly conducted within this space. The only strangers an individual typically accepts within his or her intimate space are health care professionals.
Personal distance: Extends 1.5 to 4 feet (0.46–1.22 m) and is reserved for friends and acquaintances. A handshake will typically place strangers at least 2 to 4 feet (0.61–1.22 m) apart, preserving the personal distance. However, a friendly kiss on the cheek of a woman as a greeting is widely practised.
Social distance: Extends from about 4 to 12 feet (1.2–3.7 m) and is used for formal, business and other impersonal interactions such as meeting a client.