KC Bokadia shoots song with Priyanka Chopra, even as Govinda was kept in the dark about the release of Deewana Main Deewana as well as the song.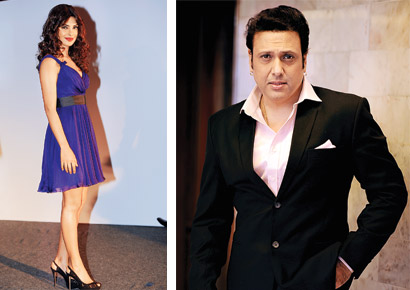 Govinda was recently in for a surprise when he learnt that producer KC Bokadia had finally decided to release his film Deewana Main Deewana after it was in cans for six years. What came as a shock was that not only was the actor kept in the dark about the release, but his co-star Priyanka Chopra had recently even shot an item number for it without his knowledge.
This had set tongues wagging in B-Town about the actor being upset with his co-star and the producer. However, when we got in touch with the Bollywood star, he seemed unperturbed about not being included in the new promos and Bokadia shooting a solo item number with PC.
"Mr Bokadia must have been worried, as I have lost so much weight and am probably looking much younger than before," laughs Govinda. On a serious note, he adds, "As times change, so do films. Very few films are timeless like Mother India or Mughal-E-Azam. Barely shooting a new song does not make a film new, the storyline does. As an actor, I did my job and did it well. If the film comes six years later, there is really very little that an actor can do. If he had asked me to shoot an item number, I would have helped him, but that is about all an actor can do."
Dismissing talks of him being upset, he adds, "It is his film. He can re-shoot what he likes, add and delete things. I see no reason to refute anything or create any unnecessary controversy as I am happy and at peace with my lovely family."
But what about Priyanka not letting him know that she was shooting an item number? "Please tell her that all I want to say is: PC, yeh tune kya kiya," he smiles.