Barring a unique script coming her way, why Alia won't be able to work with older stars...
Four-films-old and Alia Bhatt is already on course to working with two of the hottest stars in Bollywood - Ranbir Kapoor (in Ayan Mukerji's untitled next) and Shahid Kapoor (Shaandar).
But unless something like a Lamhe (where Sridevi played both mother and daughter) happens to her, or a film like Nishabd where Jiah Khan wooed a much-older Amitabh Bahchcan, she stands to lose out on working with today's superstars - the three Khans, Akshay Kumar, Hrithik Roshan and Ajay Devgn - who are all in their mid or late-40s.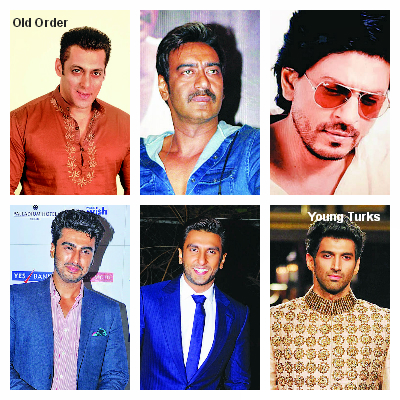 All her heroes (except Randeep who is in his 30s) so far are all in their 20s and just a few years older than her. And so far, she has played her age in her films. This, quite unlike her contemporary Sonakshi Sinha, who has been paired with Salman Khan, Akshay and Ajay right from the beginning of her career.
Alia's father, Mahesh Bhatt says, "It all depends on the narrative of the script. The question is: Can you make a credible pair of two people of different age frequencies? I don't see that unless it has been clearly defined. In a mainstream Bollywood film, it all depends on the vision of the filmmaker and his narrative which makes it obligatory for the casting to happen. If it doesn't, then there are chances of the senior actor-younger actress pairing being dismissed at the casting stage!"