Shahana Goswami talks about her role in an upcoming film based on Salman Rushdie's book midnight's Children.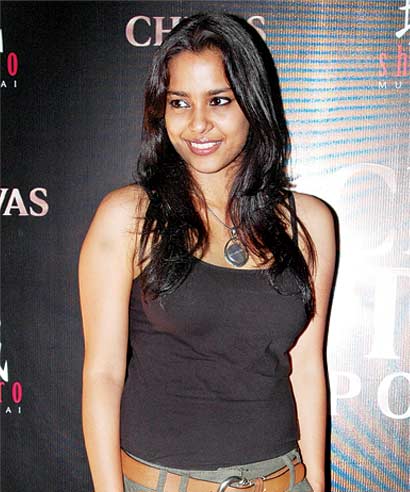 Actress Shahana Goswami, who made her mark with a memorable performance as Debbie Mascarenhas in Rock On!! is gearing up for her international debut in Deepa Mehta's Midnight's Children. The budding actress hopes to further her commercial success with a significant role in the adaptation of Salman Rushdie's Booker prize-winning book.
Shahana plays the role of Amina, mother of the protagonist Saleem Sinai, in the movie. She says, "It was quite a challenge playing Amina, the mother of Jamila (Soha Ali Khan) and Saleem (Satya Baba), especially since we did not use prosthetic makeup." The character goes through many experiences and it requires Shahana to subtly express awareness. "I had to grow emotionally with the character to portray her age," adds Shahana.
The 26-year-old actress says she could relate to the love and affection in Amina's character. "I am welcoming, affectionate and unapologetic about displaying affection and this common quality of love is what I found in Amina," explains the actress.
The talented star, who ages from 19 to 45 in the film, says the character came with quite a few challenges. "The toughest scene was when Saleem, who was sent away by his father, returns when he is 17, and his father kicks him out again. I first find out that Saleem is not my son, then I stand up for my son, against my husband. I had to react to all the emotions simultaneously," elaborates Shahana.
After her one-night stand stint in Heroine, the actress had to do a elaborate love-making scene in the movie for the first time and was apprehensive about its execution. "I did not want to look conscious about doing the shot. But the ground work that Deepa made us do earlier helped in making it more reactive and less scheming."
Shahana, who has earlier appeared in Honeymoon Travels, Jashnn, Break Ke Badd, Ra.One, Herione and Nandita Das's directorial debut Firaaq, says "Very little of me has been shown so far. I would love to dance or do a comedy."