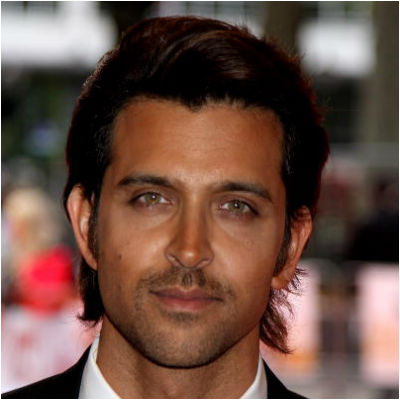 After Aishwarya Rai, Anil Kapoor and Freida Pinto, it could very well be Hrithik Roshan's turn to enter Hollywood. On Wednesday night, the 'Krrish 3' actor went out for dinner with a very famous Hollywood director. Hrithik Roshan, with his parents Pinky and Rakesh Roshan were spotted at a Bandra eatery with the 'The Fast and the Furious' director Rob Cohen. Cohen is known for his fast paced action films such as 'The Daylight', 'XXX' etc.
It seems that Hrithik is venturing into Hollywood after all. Apart from good looks and a great body, Hrithik has several action films to his credit. The 'Krrish' series, 'Dhoom 2', 'Lakshya', 'Mission Kashmir', 'Fiza', Hrithik has a long list of films where he had to perform stunts, and do choreographed fights.
There could very well be a collaboration between Cohen and Rakesh Roshan since Roshan has directed the 'Krrish' film series. The Roshans had stepped into the international market earlier with their film 'Kites'. But it did poorly in India as well as abroad. May be a creative collaboration with Hollywood director would prove helpful.
Hrithik and Sussanne Khan had recently finalised their separation and it is believed that Sussanne had begun to move on. It seems Hrithik too is handle the divorce in his own way and completely focus on his career again.