Rolling Stones marks its 50th anniversary with a new album.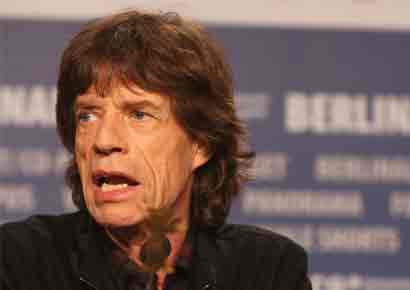 Commemorating their 50 years of music, iconic English rock band Rolling Stones has released a two-CD compilation album of 50 tracks (48 old and two new) called GRRR! The chronologically sequenced set features classics like Let's Spend the Night Together, Ruby Tuesday, (I Can't Get No) Satisfaction and more, besides the two new tracks Doom and Gloom and One More Shot. Excerpts from an email interview with the band's lead vocalist Mick Jagger:
Why the title GRRR!?
We thought that it's an absolutely suitable title for our album. It is the grrr-eatest hits collection after all.

How would you best describe the album?
It's a look back at our time in the industry together, it's a compilation of our best work, the stuff that defines the Stones.
Tell us about the new singles...
They're both really good songs, it's pretty easy to identify them with something that the Stones would come up and they add a nice touch to the album which is otherwise a collection of our previous work.

How did you pick the old classics...how does each one fit in the 50th anniversary album?
We've tried to pick out those songs that are the most identifiable of our time in the industry. Each song is special and each one has been some kind of milestone for us as a band.

Why the mix of old and new tracks? Is it to target the GenNext?
We just aim to create a little bit of nostalgia, a sort of chronicle of the Rolling Stones journey along with something new. We just hope that people like the album, that's all.
What would you say is the forte of Rolling Stones?
I don't know what our forte is. We work so well because we've always had a great equation with each other and that's really important for a band. And we just love what we do and that helps us create great music. It is always better if you're doing something that you really love.
Any of the younger stars/groups who you could tag as the Rolling Stones of the new generation?
I can't say that. But bands today should try to form their own identity anyway. We became what we are because we were different at the time, we were new and exciting. So it wouldn't make sense for a band to try and be something else, just be what you are.