The Oscars will be different this year and we tell you exactly why....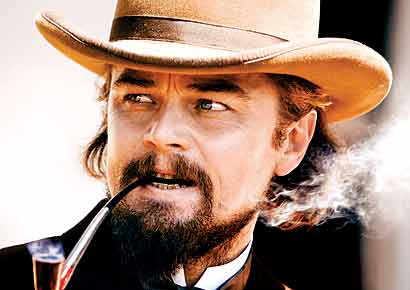 THE NAME
It's been 85 years since the first Academy Awards show. The AMPAS (Academy of Motion Pictures, Arts and Sciences) have retired the phrase Academy Awards and will now simply be known as the Oscars. Rebranding began a few weeks ago. The show's producers confirmed the change to a website and said they thought the change might continue in the future. However, an Academy spokesperson paid put to rumours saying, "It is right for this show, but we could easily go back to using 'Academy Awards' next year".
Most press releases, promotions, advertising, events and parties have stopped using the number 85 and will only go by the name Oscars. The official website does just that, if only it is for this year.
NEW HOST
Family Guy creator Seth MacFarlane's taking over hosting duties from Billy Crystal. And if you watch TV as hawk-eyedly as we do, you'll know that Seth is something of a force of nature, comedically.
That being said, it's his first time hosting. Rachael MacFarlane recently told a website why her 39-year-old brother, the youngest executive producer in television history at 25 and a self-made millionaire, is the best man for the job, "He really loves this stuff. He has been preparing for this his whole life… He's a born performer… He's this brilliant marriage of that Old Hollywood charm with the cutting-edge brand of humor he brings to his work."
In Seth's own words, "This year's Oscars will be like nothing you can imagine. Unless you can imagine three hours of, like, people getting awards and stuff." He understands that people are nervous on the night and that they need to be entertained. But don't watch expecting to see a Family Guy episode. If you want any indication of the wit coming your way, here's a sample from his Oscar nominations announcement where he made a joke about Amour: "The last time Austria and Germany co-produced something was Hitler."
MUSICAL MUSES
Jennifer Hudson, Catherine Zeta-Jones and Russell Crowe join this year's nominees Hugh Jackman and Anne Hathaway along with Amanda Seyfried, Eddie Redmayne, Samantha Barks, and Helena Bonham Carter in a celebration honouring movie musicals of the last decade, show producers Craig Zadan and Neil Meron announced.
"We are pleased to have been able to amass so much talent to create the celebration of musicals of the last decade that we envisioned," said Zadan and Meron. "We are thrilled that so many talented actors have agreed to bring our vision to life."
Hudson, Zeta-Jones, Jackman, Hathaway, Crowe, Seyfried, Redmayne, Barks, and Bonham Carter join a stellar list of previously announced performers including Adele, Dame Shirley Bassey, Norah Jones and Barbra Streisand.
It was also recently announced that Kristin Chenoweth will have a duet with MacFarlane that the show's producers and Broadway veterans Zadan and Meron say is a "can't-miss moment".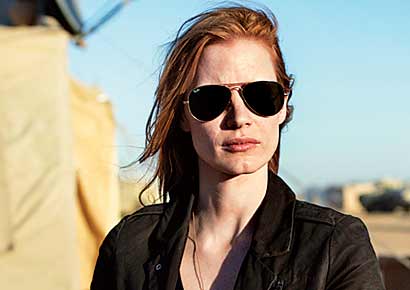 SHOW THEME, LENGTH
Meron says the idea is to celebrate the music of the movies and reveals that "there's more music on the show than probably any Oscar show in a long time. Everything is multi-media, and it's tied to the movies."
And how are they going to keep the length of the show in check"? Zadan told a website that pacing was key while Meron felt that it really has to do with content."But both agree it will clock in at a little over three hours.
RED CARPET LIVE
The show will have actress Kristin Chenoweth and Grammy Award winner Kelly Rowland along with a few others, hosting this segment.
INDIAN CONNECT
Lincoln with 12 nominations has an Indian co-producer. Ang Lee's Life Of Pi, with 11 nominations has a strong India connect. The lead actor is Indian and the film was partly shot in South India. Bombay Jayshree shares her nomination for Pi's Lullaby -- she sang the song and wrote the lyrics -- with the film's composer Mychael Danna, who's also nominated for best original score. Kathryn Bigelow's Zero Dark Thirty was partly filmed in Chandigarh and made to look like Pakistan. It's up in five categories. David O Russell's Silver Linings Playbook, features veteran Indian actor Anupam Kher, who isn't nominated but is excited nevertheless.
THANK YOUS
One website tallied that this year at award shows, directors (24 mentions at last count) received the most thanks from their accolades-winning actors , followed by cast (18), producer (13), writer and crew (12), fellow nominees and spouses (10) and family (nine). And that producer Harvey Weinstein was thanked five times more than God. In fact, the youngest nominee in Oscar history, nine-year-old Beasts of the Southern Wild star Quvenzhane Wallis was the only person to thank God this year. The Academy got "thanked" once by Ben Affleck, who ironically was snubbed by them for the Best Director nod.

TAKEAWAY GOODIES
At the Oscars, nobody goes home empty-handed. A Los Angeles-based marketing firm will be handing out gift bags worth £45,000 to all the nominees and presenters at the prestigious event on Sunday night. Known as swag bags, among the items included are trips to Australia, Hawaii and Mexico, personal training sessions, condoms, a bottle of tequila, cosmetic treatments, acupuncture sessions and a one-year membership to London's Heathrow Airport's private VIP service. The confirmation of condoms in this year's gift bag has raised eyebrows amongst some.