Many are coming forward to arrange for micro-loans in the range of Rs 5,000 to Rs 20,000 for the poor to help them start a small business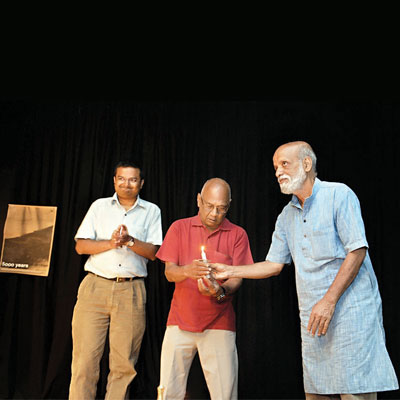 Professionals in the city across various backgrounds, including engineering and social service, are coming together to gather resources to provide small loans to the needy.
Also called small-ticket or micro loans and ranging between Rs 5,000-20,000, such amounts are crucial for people who find it tough to access bank loans to start their own little enterprises like beauty parlours, or tailoring shops; or to meet personal needs like health and education.
Ian Correa, CEO of Hope Foundation is looking at giving interest free loans between Rs 5,000-10,000 to needy women.
"We know of people in Bangalore who want to start their own idli stalls or saree shops and require micro loans of just a few thousands. Once given the necessary support, these people can go on to earn a decent income and living," says Correa, adding that they would start giving such loans within the next few months in Bangalore.
"Some of our borrowers have used the loans to start businesses like papad making, constructing bird cages, handicraft business, potato chips business," says Smita Ram, who along with techie Ram NK started Rang De to give micro loans at reasonable interest rates.
JP Nagar-based Rangan Varadan, who quit his Infosys job to start the social enterprise MicroGraam, is looking at giving small loans to villagers near Haveri, Bagalkot, Belgaum, Rannebennur; who would include farmers, small entrepreneurs and poor students.
Experts say if the needy find it tough to access loans, they end up going to moneylenders who charge exorbitant interest, forcing them to take more loans to repay earlier ones and end up in the vicious cycle.
Experts say they tie up with local NGOs and identify people in need of small loans and those who are credit worthy.
"Local NGOs have a strong bonding with people, and this helps in building trust and confidence, making it easier for us to reach out to them," says Varadan.
Both MicroGraam and Rang De have targets of reaching out to several thousand borrowers, about 95% of whom will be women, "with the loans helping in income generating activities and in sustaining themselves and their families."
"We disbursed loans worth Rs 8 crore in 2013. This year we are looking giving loans worth Rs 15 crore," says Smitha.
Professionals are looking for contributions from individuals wanting to give any amount and foundations to assist them expand their reach.
Lending scene looks up
A report by the Microfinance Institutions Network (MFIN) states that disbursal of micro loans increased by 50% in 2012-13, compared to the previous financial year. Containing analysis of data from 42 microfinance companies in India, the report says average micro loan amount across India is Rs 15,000. And lending in states like Uttarakhand, Uttar Pradesh, Punjab and Rajasthan has significantly increased over the years.