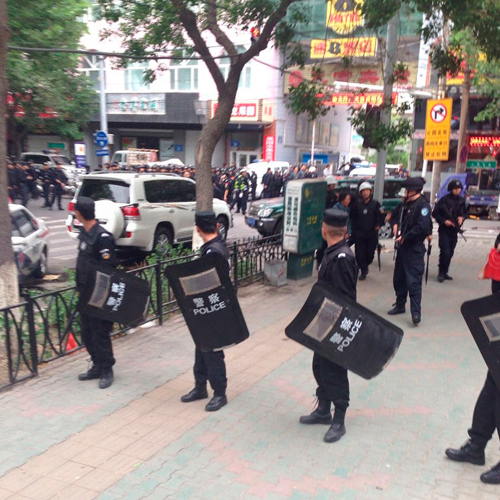 The deadly explosions that are reported to have killed an unknown number of people in China restive Xinjiang province on Thursday morning is a "serious violent terrorist incident", China's Ministry of Public Security has said.
There were major casualties in the blasts, which occurred after explosives were hurled from two vehicles in an open market in Urumqi, the capital of Xinjiang province​, the ministry said in a statement on Thursday.
State media had earlier reported that two vehicles rammed into a crowd of people at a morning market in the city of Urumqi. Explosives were hurled from the vehicles, and one of the vehicles exploded.
Domestic security chief Meng Jianzhu vowed to "destroy the arrogance of violent terrorists", the statement said.
Public Security authorities have taken emergency measures, the statement added. Authorities have not published a number of casualties.
The blast comes at a time of heightened tension in the region. China has blamed a string of violent attacks in recent months on separatist militants from Xinjiang.