The shocking images on Friday, left the Twitterverse in a tizzy.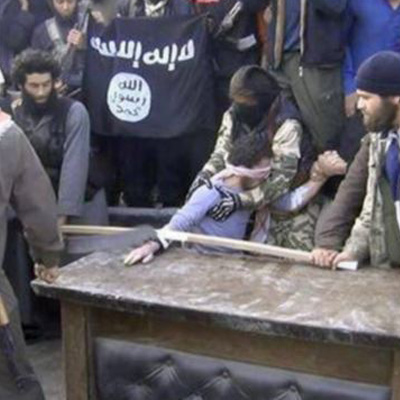 On Friday, Twitter users were horrified and shocked as a Syrian extremists group's Twitter account @reyadiraq tweeted images of a series of photographs of a man's hand being cut off in a live-update as a punishment for robbing in northern Syria.
Warning: Graphic Images in this story
The group claimed the man requested the punishment to 'cleanse him from sin' and is in keeping with the teachings in religion that say if a part of your body causes you to sin it is better to cut it off than enter hell with that part, heaven can be yours if the sinful part is removed.
The live-feed of the amputation that was carried out in the northern town of Maskanah, near Aleppo, was re-tweeted by several Jihadi social media handles and went viral on social media drawing various reactions from people.
The group responsible for the amputation and posting the video was militant organisation ISIS - Islamist State in Iraq and Syria.
The account that posted the images has been suspended by Twitter.
Here are some reactions to the shocking pictures:
But a ray of sunshine in what is shaping up to be a bleak day, @reyadiraq finally got what he deserves pic.twitter.com/ZYcN9QIDGo

— J.M. Berger (@intelwire) February 28, 2014
Pleased to announce the Al-Qaeda (#ISIS) account promoting violence & terrorism in #Syria @reyadiraq has been shut down. Thank-you #Twitter!

— Ikhras ???? (@ikhras) February 28, 2014
Seems to me that ISIS mission in #Syria is to make Islam look like a terrible religion and Assad look like a great guy. #justsaying

— Jenan Moussa (@jenanmoussa) February 28, 2014