Sri Lanka will continue to engage with the international community without resolutions.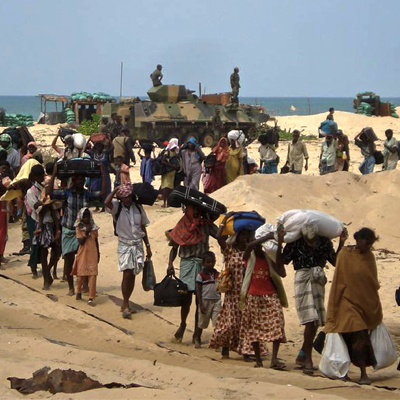 Sri Lanka will oppose a resolution moved by the US, Britain and a few other countries at the United Nations Human Rights Council on principle, a government statement said Friday.
Minister of Plantation Industries, Mahinda Samarasinghe, said over the years, Sri Lanka has continued to engage with the international community and needed no resolutions to encourage it to do so, Xinhua reported.
He said the government had undertaken massive reconstruction of the former war-ravaged areas and has invested heavily in economic and infrastructure development.
Having done all this, the minister said, the government was looking at accounting to its own population.
He said a Commission of Inquiry on Missing Persons had been appointed and a census was in the process of being carried out to ascertain the number of people killed during the conflict.
He underlined the commitment of the government to achieving comprehensive reconciliation. It was in order to achieve this objective, the minister said, that Sri Lanka was requesting the cooperation of the international community, especially the Western nations which have a large number of Sri Lankans domiciled in their countries.
The minister said that while Sri Lanka has continued to demonstrate its cooperation with the UN and the international community through its bilateral and multilateral engagements, it was disappointing to note that the country had been singled out through this resolution.
Sri Lanka has been accused of failing to effectively and independently address human rights allegations raised over the conduct of the war against Tamil Tiger rebels. The Liberation Tigers of Tamil Eelam (LTTE) were defeated in May 2009 after 30 years of fighting.