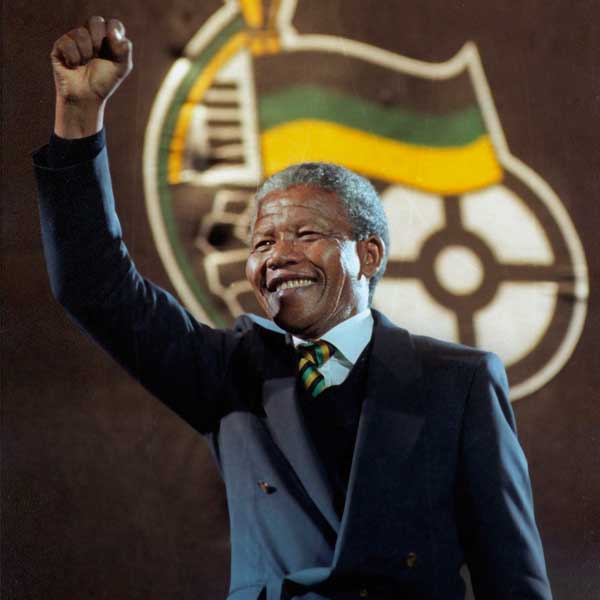 South Africa will say goodbye to Nelson Mandela over 10 days of mourning culminating in a state funeral likely to be attended by world leaders including David Cameron, Barack Obama and Pope Francis. Jacob Zuma, the South African president, announced on Friday that Mandela will be buried on December 15 in his home village of Qunu, following a memorial service in the 95,000-seater football stadium where he made his last public appearance during the 2010 World Cup.
Prince Charles, The Prince of Wales, is expected to attend the funeral as the representative of Queen Elizabeth, who no longer makes long-haul journeys. Mandela's coffin will be driven on a final 18-mile journey from a local airport to his home village, along a road likely to be lined with people just as Mahatma Gandhi's coffin did in India in 1948. The farewell will be unlike any event in South Africa's history. The body of the man known as "Tata", or father, was taken from his home in the Johannesburg suburb of Houghton just after 3am yesterday in a glass-sided hearse which revealed his coffin draped in South Africa's national flag.
Accompanied by a large police escort, it was driven slowly north to the capital, Pretoria, where it will be kept at a military hospital until the memorial service on Tuesday. As they wait for a final sight of their leader, who had the clan name Madiba, South Africans have been told to spend tomorrow praying and reflecting on his lessons.
"We call upon all our people to gather in halls, churches, mosques, temples, synagogues and in their homes for prayer services and meditation, reflecting on the life of Madiba and his contribution to our country and the world," President Zuma said in his first public statement since announcing Mandela's death late on Thursday night.
On Monday, South Africa's parliament will hold a joint sitting to honour the man who ushered democracy into their fractured nation. In London, MPs will honour the former freedom fighter with a similar session in the House of Commons, where David Cameron, the Prime Minister, Ed Miliband, the leader of the Opposition, and Nick Clegg, the Deputy Prime Minister, will lead the tributes. Mandela's memorial service will be held on Tuesday at the FNB Stadium in Soweto.
Three years ago, he was driven on to the pitch there in a golf cart for the football tournament's closing ceremony, accompanied by his wife Graca and resplendent in a bearskin hat to guard against the chill of the southern hemisphere winter. Once again, this time in high summer, Africa's largest stadium will be filled to the rafters with people celebrating Mandela's life. Singing and dancing will play a key role in the event, whose compere has been mooted as Archbishop Emeritus Desmond Tutu, the cleric who fought apartheid alongside Mandela.
The following day, his body will return to Pretoria where, in a glass coffin, it will lie in state for three days at the Union Buildings, where he was sworn into office almost 20 years ago. At the same time, members of Mr Mandela's large family, ANC officials and government ministers will attend more memorial services in all of South Africa's provinces and regions. As the second weekend after his death nears, his body will be flown 550 miles to Qunu, the tiny village in the Eastern Cape province where Mandela grew up and spent most of his retirement. His coffin is expected to be met at the local airport by Zuma and a full military contingent which will accompany it to his home.
The state funeral, attended by selected world leaders, close family and friends, will be in accordance with the traditions of his Xhosa tribe. Tradition usually includes the slaughter of a cow or sheep, prayer, singing and silence, and the placing of the loved one's possessions in their grave to help them in the afterlife. As a lover of good food, Mandela is likely to have stipulated that a final feast be held in his honour.
The former president, who was unsentimental about death, is understood to have chosen his own burial spot, on a hillside within his family's compound, overlooking the green fields where he tended cattle and played as a boy.