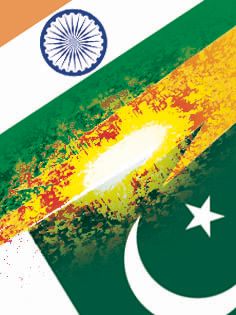 There is a need for easing out visa restrictions, opening borders and increasing air links between India and Pakistan, participating members in an interaction organised by PHD Chamber said today.
Members of the industry body PHD Chamber of Commerce and Industry shared their views during an interaction with a visiting US delegation here, a PHD Chamber release said.
The US delegation was here to understand the issues and challenges regarding bilateral trade between India and Pakistan besides exploring the possibilities of promoting the trade between India and Pakistan, it added.
The delegation comprised of George Sibley, Minister- Counselor for Economic, Environment and Science & Technology, US Embassy New Delhi, Zachery Harkenrider, Deputy Political Counselor, US Embassy, Islamabad, Stephanie Reed, Political Officer, US Embassy, Islamabad, Rafaela Zuidema- Blomfield, Economic Officer, US Embassy, New Delhi, Nisha Rajan, Economic Specialist, US Embassy, New Delhi.
The delegation opined that the potential gains from increased bilateral trade between India and Pakistan are immense and developing stronger bilateral trade relations between the two countries could build trust and harmony.
Dalip Sharma, Director, PHD Chamber stated that, "PHD Chamber has been advocating the cause of promoting Indo-Pak trade since long and taking up the issue with Central Government."
Indicating that this shall give a fillip to the trade especially after the opening of the Integrated Check Post Sharma added: "Attari- Wagah land route is a prominent import- export route between Pakistan and India and traders of both countries use land and rail route for carrying out bilateral trade".
"The governments of India and Pakistan should also open up trade from the Hussainiwala border in Ferozepur district as Punjab is a land locked state and dependent largely upon exports," he said.
Members suggested Trade Visa Consulate in both the countries. These Visa Consulates should be from Chambers of Commerce and Industry on either side of the border and should have the authority to sanction multiple visit trade visas.