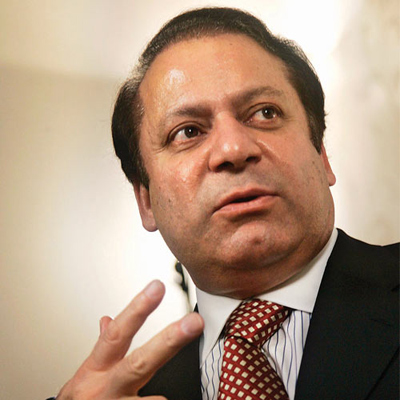 Pakistan Prime Minister Nawaz Sharif on Tuesday met the government's committee formed to hold peace talks with the Taliban committee, during which the committee expressed its inability to carry forward the peace talks.
The government committee said the talks could not progress without any concrete steps and also asked the Tehrik-i-Taliban Pakistan (TTP) to unconditionally cease all violent activities without any delay, reported Dawn online.
The peace process faced a deadlock after the TTP Sunday killed 23 security personnel, who had been captured in 2010. The TTP had claimed that they killed the security personnel as revenge for what it called "extra-judicial killing" of its detained activists.
According to a statement issued by the Prime Minister House, the government committee briefed Sharif and told him that, during the 13-day talks, several people were killed in terrorist attacks.
The committee said the talks were progressing satisfactorily until the Taliban-claimed blast was carried out in Karachi Feb 13. The blast targeted a police bus near Razzaqabad.
The committee has sought an explanation from the TTP but before that could be given, they killed security personnel whom they had captured.
The committee members have unanimously decided that holding the scheduled talks with the Taliban committee was a meaningless effort.
The situation has completely changed after the incident Sunday and the committee was unable to continue peace talks until the Taliban cease all violent activities, the members added.