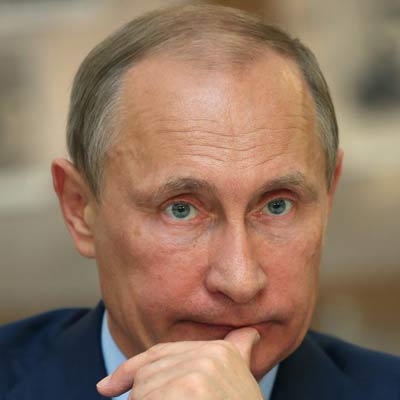 NATO chief Anders Fogh Rasmussen on Saturday confirmed an incursion by Russian armoured vehicles into Ukraine, saying it showed Moscow's continued efforts to "destabilise" its western neighbour.
"I can confirm that last night we saw a Russian incursion, crossing of the Ukrainian border," he told journalists in Copenhagen after meeting with the Danish defence minister.
Ukraine had said earlier that a column of armoured personnel carriers and military lorries had yesterday crossed into Ukrainian territory. "It just confirms the fact that we see a continued flow of weapons and fighters from Russia into the eastern Ukraine," Rasmussen said.
"It is a clear demonstration of continued Russian involvement in the destabilisation of eastern Ukraine."