For all fans of Grumpy Cat and other internet animals, here's a little feline who deserves a look-see.
Lil Bub is everything Grumpy Cat isn't. She is cute, cuddly and suffers from a rare bone deformity which leaves her unable to close her mouth and her tongue almost constantly sticking out. The cat's disability also means she has no teeth, a deformity in her paws, and six claws.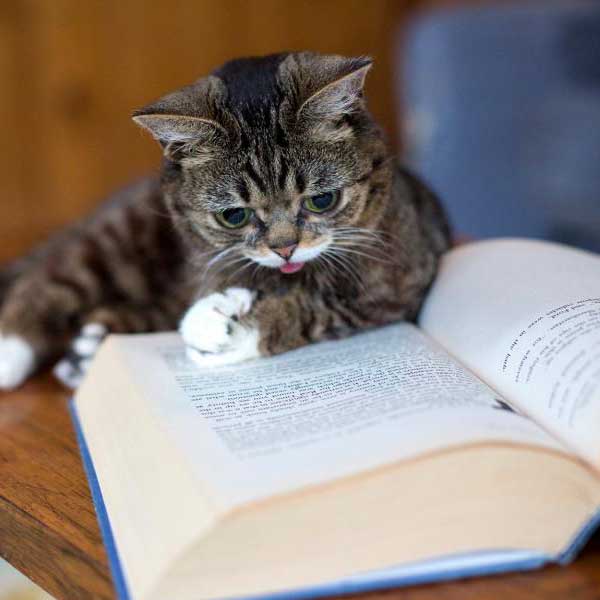 On Twitter, the newest star cat describes herself as BUB, a real animal, more specifically, a very special, one of a kind cat. The #1 living creature on our planet, and the world's only REAL rock'n'roll .
With her own clothing label, book, millions of followers on Facebook and Twitter, Lil Bub counts Hollywood stars as her friends and her debut film has just been shown at an acclaimed film festival.
Here are some of Lil Bub's tweets:
WAY TO GO BUB twitter.com/IAMLILBUB/stat…

— BUB (@IAMLILBUB) April 24, 2013
Lil BUB and Big BOB. @tribecafilmfest April 22, 2013 - Source: Rob Kim/Getty Images North America twitter.com/IAMLILBUB/stat…

— BUB (@IAMLILBUB) April 24, 2013
A rare photo of BUB looking sweet in her litter box and also meet her Philly tomorrow: bit.ly/ZGKZAv @pspca twitter.com/IAMLILBUB/stat…

— BUB (@IAMLILBUB) April 21, 2013
They are a testimony to why she is so well-loved by people online.
Lil Bub has many fans across the globe with her rise to stardom beginning when owner Michael Bridavsky began taking pictures of her with some of the music artists who came to record at his Indiana music studio.
Lil Bub's Lil Book: The Extraordinary Life Of The Most Amazing Cat On The Planet is her book, and was most recently photographed being held by Robert Di Niro at the Tribeca Film Festival where she starred in a documentary about the phenomenon of famous cats called Lil Bub and Friends.
Cats have struck gold on the internet in the past as Japanese cat Maru's antics have been viewed millions of times on YouTube and he even has his own blog.

Tadar Sauce, also known as the Grumpy Cat, also became an internet sensation when his picture was posted on Reddit.
Here is the official trailer of Lil Bub's upcoming film: