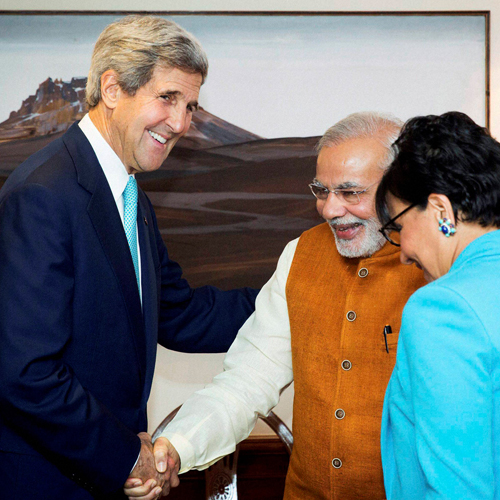 Two influential American lawmakers have criticised India for digging its heels in on the Trade Facilitation Agreement this week in Geneva, resulting in the collapse of World Trade Organisation (WTO) negotiations and said that this has put New Delhi's credibility "into doubt".
"India's actions last night to bring down implementation of the Trade Facilitation Agreement are completely unacceptable and put into doubt its credibility as a responsible trading partner," US House Ways and Means Committee Chairman Dave Camp said. "As we determine next steps, I am committed to the WTO as an institution, and I hope that we can salvage the Trade Facilitation Agreement, either with or without India," he said in a statement.
READ: 9 reasons why India's WTO veto shocked the world
"It's one thing for a country to be a tough negotiator. It is entirely another to agree to a deal with your trading partners, and then just simply walk away months later, insisting instead on one-sided changes," said House Ways and Means Committee's Trade Subcommittee Chairman Devin Nunes. "That's what India has done here by going back on its word, running the risk of eliminating any sense of good will toward it," Nunes said.
Even the US Secretary of State John Kerry, on his recent visit to India, shared similar views over India's stand. He said that India's refusal to sign a global trade deal sent the wrong signal, and he urged New Delhi to work to resolve the row as soon as possible. "Failure to sign the Trade Facilitation Agreement sent a confusing signal and undermined the very image Prime Minister Modi is trying to send about India," a US State Department official told reporters after Kerry's meeting with Modi.
READ: Why is India not agreeing to the WTO trade facilitation agreement
India has made its stance clear that it will not easily give in to pressure from the Western world over trade protocols of the World Trade Organisation, as was also discussed during the talks in Bali in December 2013. India fears that agreeing to the trade facilitation agreement (TFA) could compromise its own food security. Read more
ALSO READ: Indo-US Strategic Dialogue—John Kerry and Narendra Modi discuss bilateral as well as global issues of mutual interest to the countries