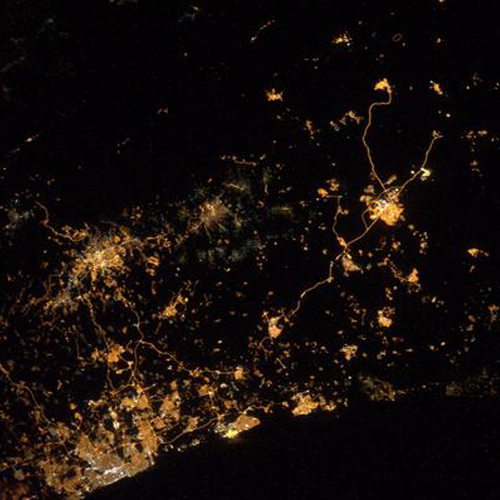 The situation in Gaza between Israel and Hamas has been escalating everyday. The two parties are on the brink of causing a world war, and the full scope of the situation has never looked as bad as it did on Wednesday. An exchange of rapid fire between Israel and Hamas was so bright and explosive that it could be seen from space.
A German astronaut, tweeted two images which were taken from more than 200 miles above the Earth while he was at the International Space Station.
My saddest photo yet. From #ISS we can actually see explosions and rockets flying over #Gaza & #Israel pic.twitter.com/jNGWxHilSy

— Alexander Gerst (@Astro_Alex) July 23, 2014
Mein traurigstes Foto: von der #ISS aus sehen wir Explosionen und Raketen über #Gaza und #Israel pic.twitter.com/xRERusouyk

— Alexander Gerst (@Astro_Alex) July 23, 2014
The space station was hovering over Israel and Gaza, and showcases the rapid fire rockets, that have been lighting up the entire region. So far during the bloodbath, more than 680 Palestinians have been killed. Israel won a partial reprieve from the economic pain of its Gaza war on Thursday with the lifting of a US ban on commercial flights to Tel Aviv, as fighting pushed the Palestinian death toll over 700. A truce remained elusive despite intensive mediation bids. Palestinians said residents of two southern villages were trapped by tank shelling, preventing evacuation of casualties. Read More.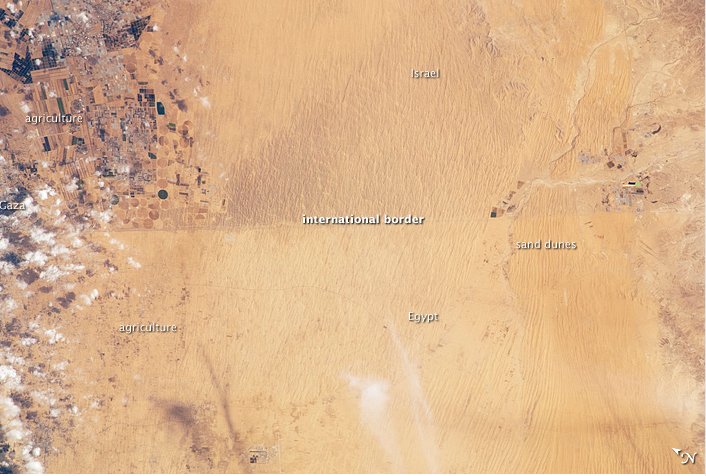 This is an image from the Nasa site, showing all the parties involved with the conflict.
Read Also: Why Israel's #SderotCinema – people gathering to watch live bombing of Gaza – should make us all uncomfortable