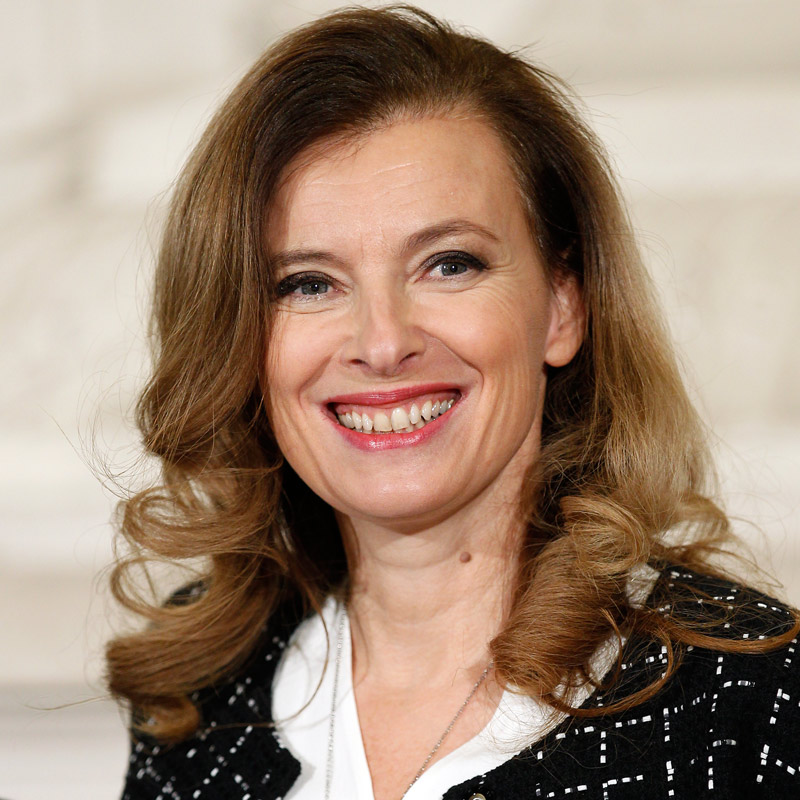 French first lady Valerie Trierweiler left hospital in Paris on Saturday, a week after reports emerged that her partner, President Francois Hollande, was having an affair with the actress Julie Gayet, Paris Match magazine said on its website.
Trierweiler left the Pitie Salpetriere hospital just after 1400 GMT and went to the president's official residence at La Lanterne in Versailles to rest, said the magazine, for which Trierweiler works. Hollande's office declined to comment.
Sources close to Trierweiler were not immediately reachable to confirm the report. Trierweiler was admitted to hospital a week ago after the gossip magazine Closer published what it said were images of Hollande making a nocturnal visit to Gayet's pied-a-terre apartment in the upmarket eighth arrondissement of Paris.
Hollande, who visited Trierweiler in hospital on Thursday, according to a source in his office, was in Tulle, in central France, on Saturday. His speech there made no reference to the matter. The reports of the affair with Gayet, which Hollande has neither confirmed nor denied, have raised questions about whether Trierweiler will continue to occupy the unofficial position of France's "first lady" and accompany the president on state visits.