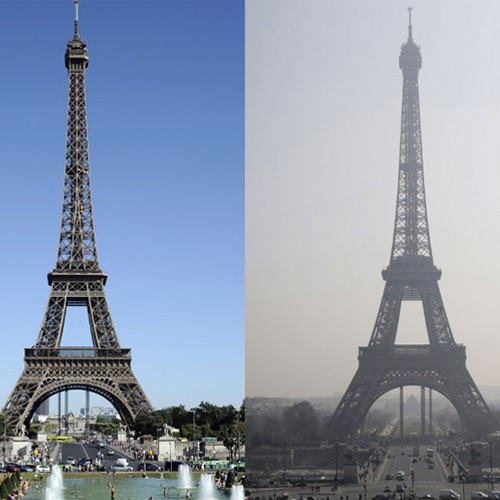 France has proposed free transport over the weekend after poor air quality and pollution hit a record level in the country's northern region, particularly in Paris and its suburbs.
The increase in pollution level was caused by above average temperatures heating up traffic and industrial pollutants and the hot air re-circulating slowly across densely populated north France and the capital, reported Xinhua.
In a bid to avoid "significant risks to the health of residents", Jean-Paul Huchon, president of the Regional Council of Ile-de-France, proposed Thursday free public transport from Friday to Sunday.
In Paris, officials encourage residents and visitors to use Velib and Autolib, public sharing services of bicycle and electric cars.
Furthermore, the government recommended to reduce driving speeds, avoid intense physical activity and outdoor walks with children under 6 years of age, and a prohibition against lighting fires outside.