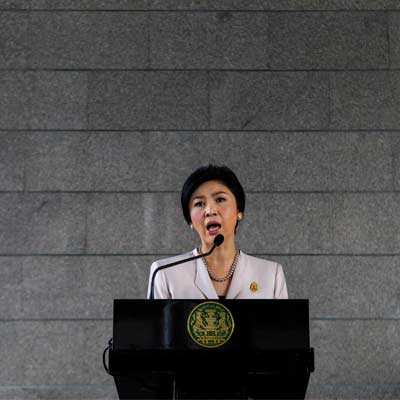 Former Thailand premier Yingluck Shinawatra has returned home after a trip abroad, ending speculation that she would not come back to face charges in connection with a controversial rice-pledging scheme. Yingluck, 47, arrived by private jet last night from Singapore where she had gone after her Europe trip to meet her brother fugitive ex-premier Thaksin Shinawatra.
Speculation was rife that she might stay abroad rather than return to face charges of dereliction of duty in connection with her government's failed rice-pledging programme. If found guilty, Yingluck could face a jail term as well as a five-year ban from politics. Yingluck left Thailand for a holiday in Europe and the United States after she was granted permission to leave the country between July 23 and Aug 10. She was required to request permission because of pending legal allegations against her.
A few days before her scheduled return date, there were rumours that Yingluck had written to junta chief Prayuth Chan-ocha asking for extra time abroad, until the end of the month. The junta said these reports were unfounded.
During her overseas trip, Yingluck attended the 65th birthday celebrations of her brother in Paris on July 26. She thanked Thais for being worried about her but said she went abroad to take a vacation with her son.
She was speaking after spending almost three weeks overseas.
Yingluck was forced by a court to step down on May 7 for abusing power by transferring a top official. The military toppled her government in a coup on May 22.