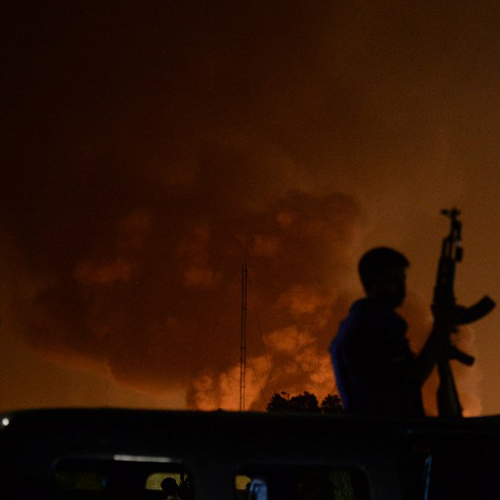 Flight Operations were suspended at Karachi's Jinnah International Airport on Tuesday, following a fresh attack by terrorists on a checkpost of the Airport Security Force (ASF).
According to a Jaag TV report and tweets, cross-firing was still on in the area between the terrorists and the security troops that included troops of the Pakistan Army, the Pakistan Rangers and others.
Pakistan Army troops are in a state of high alert, and the troops have moved to the ASF Academy after fresh attack.
According to Jaag TV, the director general of the Pakistan Rangers is at the site of the attack to oversee the security operations. All roads leading to Karachi Airport have been sealed, and heavy firing is still being heard from the area.
Karachi Police Chief Thebo said contact has been established with every officer. Pakistan television reports are claiming that the attack has been repulsed, and that at least three of the terrorists have been killed.