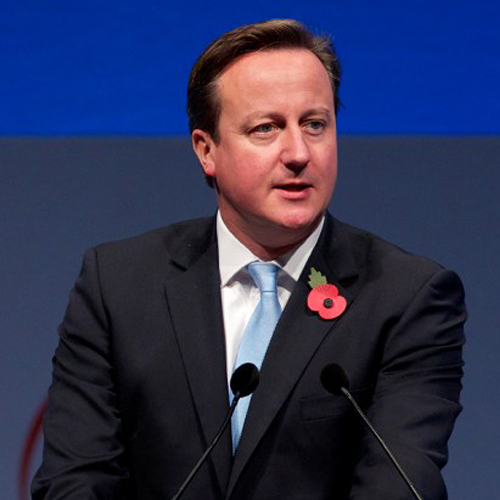 David Cameron has revealed that his biggest priority for 2014 is to keep his bald spot under control.
During the annual Westminster Correspondents dinner, the 47-year-old Prime Minister of the United Kingdom joked that his topmost priority is to keep his patch from growing, the Daily Star reported.
At the black tie event, Cameron also revealed his other priorities which include ensuring the coalition stays together, despite Nick Clegg attempting to distance himself from the public-school Tories and making sure that Lib Dem Home Office Norman Baker is kept off the television.