Surviving children and ex-wife are denied share of 2. 5 million pounds legacy.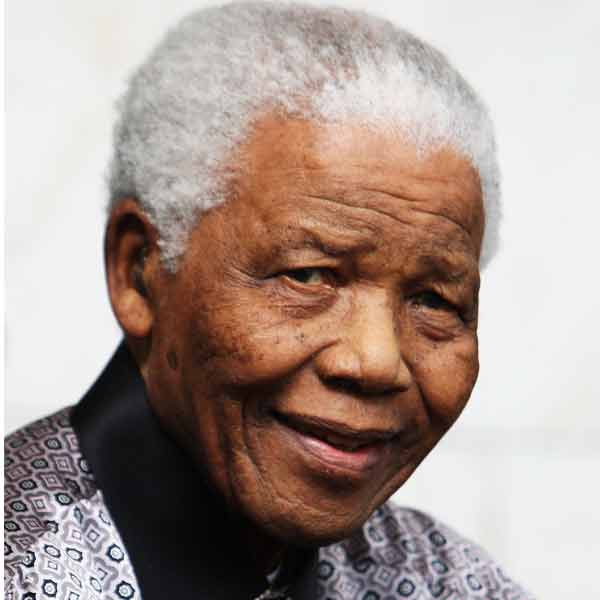 Nelson Mandela left an estate worth 46 million Rand from which he made cash bequests to his family totalling 1.1 million pounds, the executors of his will revealed on Monday.
None of the three surviving children of South Africa's first black president received any money and neither did his two eldest granddaughters, because each of the five had received gifts worth 165,000 pounds in the years before Mandela's death in December.
His oldest grandson Mandla, a traditional chief in his rural Eastern Cape birthplace who has had several public disputes with the rest of the family, will now also receive 165,000 pounds but it will be controlled by a family trust rather than given to him directly.
His other grandchildren received varying amounts of money, some of which he said should be disbursed by older members of the family or put into trust, suggesting he wanted to ensure it was wisely spent.
His widow Graca Machel will keep the four houses they owned jointly in her home country of Mozambique, along with the couple's cars, artwork that decorated their homes and any jewellery he gave her. Mandela also left 165,000 pounds to each of her two children by her first husband, the former Mozambique president Samora Machel.
Mandela bequeathed 5,500 pounds to his former schools and universities and also rewarded those who had worked for him since his release from prison with 2,000 pounds each - including his cook, his driver and his personal assistants.
In an apparent snub, he left nothing to his second wife Winnie, to whom he was married for nearly 40 years before their divorce in 1996.
The will was formally revealed to his family shortly before it was made public in Johannesburg yesterday.
George Bizos, a close friend and one of his executors, said Mandela had never accumulated much personal wealth because self-enrichment did not interest him.
"When people asked him how they could please him, he would say to them, 'Build a school or, if you have the money, a school and a clinic'," he said. "I don't know that he ever accepted money for his own benefit."
The African National Congress, the political party to which Mandela devoted his life, will receive an unspecified amount of interest from one of his family funds, to promote its policies and particularly "reconciliation among the people of South Africa".
Mandela's houses in Cape Town, Johannesburg, Qunu, in the Eastern Cape and Mthatha, the nearby town, were bequeathed to his family trust but he stipulated that those relatives for whom he had not already provided homes should be allowed to continue living there.
Both his homes in Houghton, Johannesburg, where he spent his final days, and in Qunu, where he was buried last month, should "serve as a place of gathering of the Mandela family in order to maintain its unity long after my death", his will said.
Dikgang Mosekene, South Africa's deputy chief justice and one of Mandela's three lawyers, said that although the reading had been "emotionally charged", there had been no challenges to it so far.
Two daughters, Makaziwe and Zenani, who took legal action last year against those who controlled Mandela's assets, had indicated that they might do so again if the will did not go their way.
The will does not include potentially larger sums that sit within family trusts set up by Madela before he died, and their eventual disbursement could prove "a massive, treacherous area", according to a source close to the process. Makaziwe Mandela, Mandela's eldest daughter, refused to comment on the will yesterday. "People should leave me alone," she said.
Ndileka Mandela, Mandela's eldest granddaughter who received her inheritance before he died, insisted that she was not disappointed. "The only reaction you can have is to accept the contents of the will - it is what it is," she said. "Everybody should work for their own wealth. Anything you get in a will is a bonus."