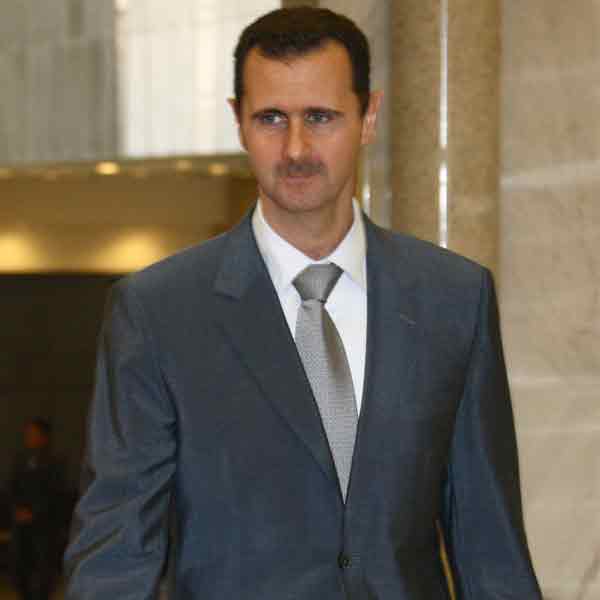 Syrian peace talks in Geneva suffered their first breakdown on Monday after the two sides clashed over the possibility of "political transition" and the role of President Bashar al-Assad.
Lakhdar Brahimi, the UN envoy, ended face-to-face talks in the morning after they became acrimonious, and separate meetings with each side later in the day made no real progress, he said.
Delegates from the regime of President Assad presented a five-point plan which made no mention of him leaving or of the "transitional governing body" proposed by the so-called Geneva 1 Communique, which forms the basis of the negotiations and which the opposition insisted should be discussed.
The one agreement hailed so far, for women and children to be allowed to leave besieged areas of the city of Homs, also began to fall apart, with the opposition demanding aid be supplied to the enclave first.
A Dutch Roman Catholic priest who has been living in Homs throughout the 19-month siege issued a desperate YouTube appeal for help, describing conditions in the city as "unbearable" with people starving and in need of medicine.
"The biggest problem is hunger because people can't find anything to eat," said Father Frans van der Lugt, 75, a member of the Jesuit order, apparently addressing the camera from the altar of a church.
"Muslims and Christians, we're living under difficult and painful conditions, we suffer greatly but most of all from hunger."
The Homs deal was supposed to be one of several "confidence-building" humanitarian issues discussed before moving on to what the opposition said was the main issue of the peace negotiations - the transitional government.
Instead, the International Committee of the Red Cross, which was supposed to supervise relief in Homs, said there had been no agreement on the ground.
Activists had been expecting a deal for humanitarian aid to be brought in for the hundreds of families still living in the besieged old city.
"We will not turn down an offer to evacuate the women and the children, but so far nobody has been in touch with us for the evacuation or over the humanitarian aid, " said a member of the Homs revolutionary council from inside the old city.