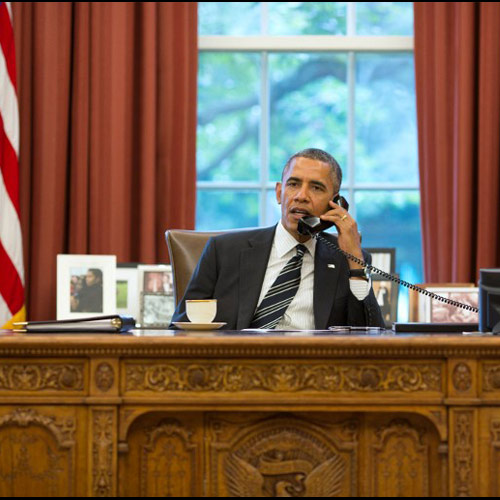 Barack Obama sure knows how to enthrall his citizens. In a video posted by the White House, the President of United States is seen strolling and having candid conversations with citizens who looked excited at meeting their leader.
Obama surely made a lasting impact on Washington DC residents with his easy nature and a suit that accentuated his regal status.
President Obama was heading over to the nearby Department of the Interior from the White House and decided to break with tradition.
Here's what the White House shared:
"The bear is loose!" President Obama surprises people on the street as he walks from the White House to @Interior → http://t.co/w5dV9vRptz

— The White House (@WhiteHouse) May 22, 2014
Obama chatted with tourists, shopkeepers and young people during his walk to and from the Interior Department. He enquired about their work, life, business and also clicked pictures with them.
In the video, one lady asks, "Are you real?". In his response, Obama said that he was indeed one.
Another asked him if it was okay to get a picture and as soon as Barack Obama agreed, she said, "Omygosh! Someone's gonna think you're wax."