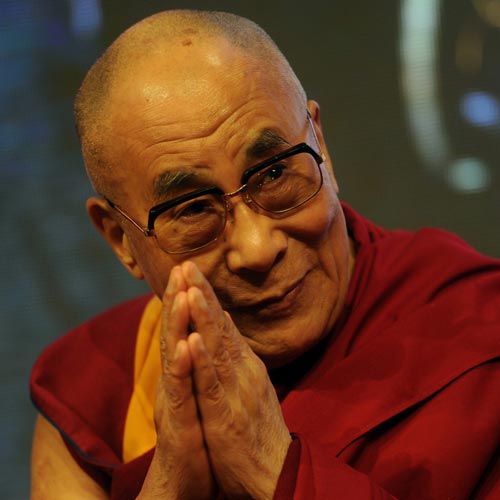 In a breakthrough that provides better understanding of human evolution, scientists have found that a single DNA base pair change, that dates back 8,000 years, helps Tibetans to survive in low-oxygen conditions some 14,800 feet above sea-level.
A University of Utah led discovery is the first to identify a genetic variation, or mutation, that contributes to the adaptation, and to show how it works. "These findings help us understand the unique aspects of Tibetan adaptation to high altitudes, and to better understand human evolution," said Josef Prchal, senior author and University of Utah professor of internal medicine.
More than 90 Tibetans, both from the US and abroad, volunteered for the study.
First author of the research Felipe Lorenzo, pioneered new techniques to tease out the secret to one of the adaptations from a "GC-rich" region of the Tibetans' DNA that was particularly difficult to penetrate.
About 8,000 years ago, the gene EGLN1 changed by a single DNA base pair, the researchers found. The vast majority of Tibetans – 88%- have the genetic variation, and it is virtually absent from closely related lowland Asians.
The findings indicate the tiny genetic change endows its carriers with a selective advantage.
Prchal collaborated with co-senior author Peppi Koivunen, from Biocenter Oulu in Finland, to determine that the newly identified genetic variation protects Tibetans by decreasing an aversive over-response to low oxygen.
In those without the adaptation, the thin air causes their blood to become thick with oxygen-carrying red blood cells, often causing long-term complications such as heart failure. The EGLN1 variation, together with other unidentified genetic changes, collectively support life at high altitudes.
Prchal says the research also has broader implications.
Because oxygen plays a central role in human physiology and disease, a deep understanding of how high altitude adaptations work may lead to novel treatments for various conditions, including cancer.
The research appears in the journal Nature Genetics.