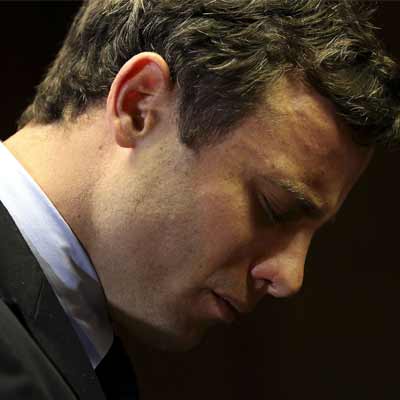 A couple, who are testifying in the murder trial of Paralympic sprinter Oscar Pistorius, have reportedly testified that they believed that Pistorius had been shot on the Valentine's Day night last year instead of his girlfriend Reeva Steenkamp.
The couple live at the Silver Stream Estate, which is next to Silver Woods Country Estate, the complex where Pistorius shot and killed his Steenkamp.
According to News24, under cross-examination, Charl Johnson agreed that while he and his wife Michelle Burger had heard screams of help coming from a woman, they did not think she was the one who was shot
Johnson's evidence corroborate that of Burger, who stated that the petrified screams of a woman which came from the house stopped after the shooting.
The report mentioned that the couple's townhouse is 177m from Pistorius's and both have testified they heard screams and gunshots from Pistorius's home in the early hours of 14 February last year.
The State will try to prove that Pistorius committed premeditated murder when he shot Steenkamp through the toilet door in his Pretoria home and he is also charged with illegal possession of a firearm and ammunition, and recklessly discharging a firearm in public, the report added.