A list of the top ten cricket game apps that will keep you glued to your smart phone.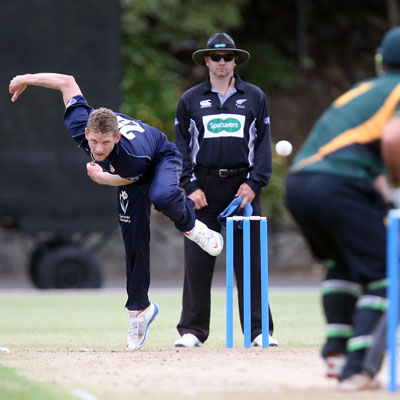 The months of March, April and May this year will be packed with cricketing news with the ICC T20 World Cup that kicks off in Bangladesh immediately followed by the Indian Premier League 2014. Not to forget, the Cricket World Cup which has been slated for 2015.
Cricket fever is in and app makers have created several cricket games for smartphones and tablets. Many of these offer a real-life player experience with 3D graphics, animations, ball game physics, tap/touch play and a lot more.
We compiled a list of the top ten cricket game apps available on Google Play and iTunes, with descriptions and ratings.
1. Top of the list is Stick Cricket, a game which allows the player to move up the ladder and dominate the world, playing against each of the 14 countries involved in world cricket. It is an easy game to play but is difficult to master. After you master the game, you can invite your friends to play the game on bluetooth with or against you. It has a rating of 4.5 on Google Play.
2. Second on the list is Beach Cricket, a game which allows you to play cricket on a beach turf, among the sand, sea and sun. You play one game at a time after choosing your 11 players and have the option of picking your bowlers from these, though your batting list is predefined. It has a rating of 4.3 on Google Play.
3. Similar to Beach Cricket is Street Cricket, a game which allows you to play cricket in the gullies of your childhood, and this game also has a rating of 4.3 on Google Play.
4. World Cricket Championship is a pack of three games, which are the World Cricket Championship, the World Premier League and the Fantasy Cricket League. The game has realistic animation, good graphics, sharp camera movement (to keep an eye on the ball) and your much needed commentator. You can even invite your friends to play this game against you and showcase your talents in cricket. This is another game that is rated 4.3 on Google Play.
5. The Cricket T20 Fever 3D is a game that was launched in November last year and is a game that offers the player a virtual version of cricket, in HD 3D, making the game more life-like. The virtual venues of the game include Lords & Eden Gardens and you can connect with your friends on Facebook and compare your scores. Additionally, this game has all the fanfare that accompanies real-life cricket games nowadays. It has cheerleaders and TV broadcast camera style. The game is rated 4.2 on Google Play.
6. Cricket World Cup Fever is a game that has been created by the same company which created Cricket T20 Fever 3D—Indiagames. This is a multi-player cricket game where you can choose your favourite national cricket team and have full control over the batting and bowling order and you can click on the 'reply' mode to relive your shots. It is rated 4.2 on Google Play.
7. Following these games is Cricket WorldCup, a game that requires you to be brainy as it consists of three games, the Cricket WorldCup Memory Game, the Cricket WorldCup Puzzle Game and the Cricket WorldCup Block Game. It is rated 4.1 on Google Play.
8. Power Cricket T20 is a game which has a dynamic bowling system, thereby making sure that you do not end up playing the same game again, and gives you the freedom to plan your shots so that you can score more. You have a choice to play against 9 of the top cricket playing nations, including Australia, Pakistan and South Africa . This game is rated 4.1 on Google Play.
9. World T20 Cricket 2014 is a game with realistic animations and ball game physics. It has user-friendly controls and pays homage to the professional way of playing cricket. You can share your achievements and scores with your Facebook friends. It has a rating of 4.0 on Google Play.
10. Last but not the least, is Kursi Cricket, a game which combines politics and cricket and makes for the perfect game the current atmosphere in India. You choose a Neta and help him get runs, for each run counts as a vote. This is a game that can be played by people of all ages. It has a rating of 3.9 on Google play.