The World No1 lost in a three-set battle to Ana Ivanovic in the fourth round.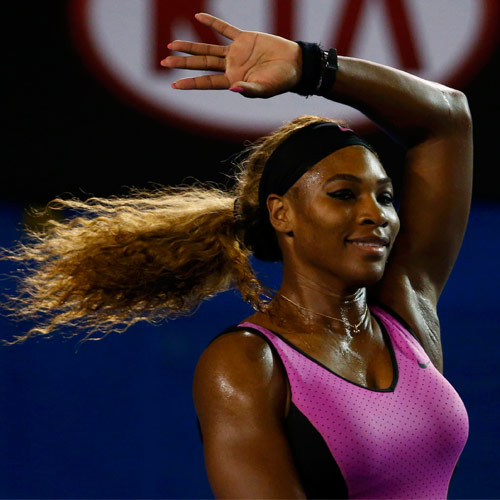 She has been the player on song in tennis and was picked by many as a favourite to win 2014's first Grand Slam in Melbourne, Serena Williams was red hot coming into the Australian Open.
Trouncing her opponent in the three matches she played, the World No1 it was said only had defending champion Victoria Azarenka standing in her way. However, Sunday was far from super for Williams as she lost in the fourth round to Ana Ivanovic.
After winning the first set 6-4, the 32-year-old lost the second and third 3-6, 3-6 losing the match which also ended her 25 straight match wins streak that was continued since last year.
Williams looked sluggish and made a lot of errors during the match, as Ivanovic, 26 upped her game and played quality tennis, at the level that helped her win her maiden Grand Slam at the French Open a few years ago, the older player had no answers.
The American was seen throwing temper tantrums in the match, a feature of her behaviour in many Grand Slam matches where she is not winning.
Screams and a fight with the chair umpire, Serena Williams today, reminded many of the US Open a few years ago when in her match against Kim Clijsters she threatened a line umpire for making a call that was against her.
Ivanovic who is recovering from a career slump was praised by Serena in her post-match interview, but her behaviour on court was far from ideal. In the press room, the multiple Grand Slam winner seemed more of a sport accepting her defeat than she did on court.