The Swiss ace has chosen to start the 2014 season with a 98-inch racquet head ditching his 90-incher with which he won his 17 titles.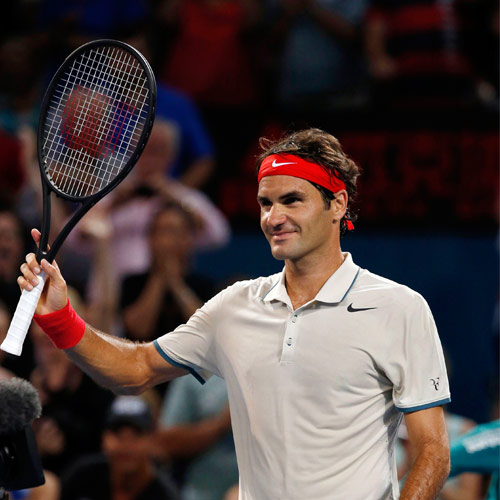 If you have seen Roger Federer playing tennis at the Brisbane International tournament as he warms up for the first Grand Slam of 2014, the Australian Open you may have noticed his racquet is bigger than usual.
If you haven't seen it, then it is. This news has caused a lot of stir on the tennis circuit.
Federer used a 90-inch racquet for most of his career but the Swiss ace has now opted for a much larger racquet frame as he seeks a record 18th Grand Slam title at the Australian Open which he has won four times in 2004, 2006, 2007 and 2010.
After a drought of titles, Federer added Swedish tennis star Stefan Edberg to his coaching team for this year to help end his Grand Slam woes and now the new bigger racquet head seems to be another stroke that the Swiss ace is putting forth to help strengthen his game.
After winning a match at the tournament in Brisbane, 32-year-old Federer told the media while speaking about his new racquets, "I've played through two-and-a-half weeks with the new model and am confident. The racquet is very good in the hand. But the truth will come out on the court."
The new racquets seem to be working fine as Federer trounces Marinko Matosevic in 57-minutes to seal a semi-final spot.
Roger Federer fans will be hoping the new coach and bigger racquets work for the Swiss champion.