The three tennis stars are the only players to manage to return to and end the year as World No1 after losing the top ranking.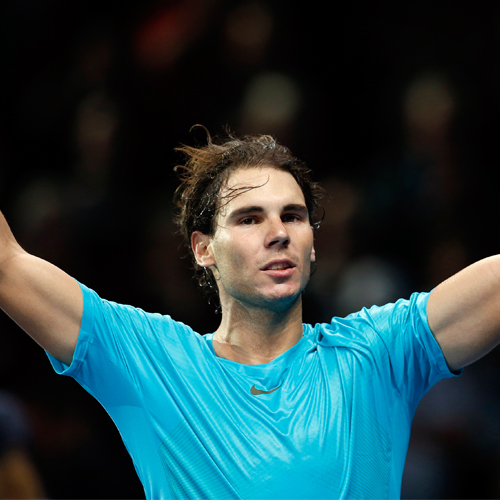 What do Ivan Lendl, Rafael Nadal and Roger Federer have in common? Besides the Grand Slams, the World No1 rankings, records and tennis legend status, these three men are the only male tennis stars who managed to end the year as World No1 more than once after they lost their top ranking.
Ivan Lendl lost his No1 ranking in 1985 and then bounced back to end 1989 as the top ranked player again. Roger Federer who has the most Grand Slams at 17 in the men's game lost his top ranking in 2008 mid-year but he managed to finish 2009 as No1.
Nadal who with his unbeaten round robin performance in the ATP World Tour Finals in London has ensured he is on course for one of the few titles he has till date not managed to win also secured the season-end World No1 ranking ahead of World No2 Novak Djokovic.
The 27-year-old Spaniard who is having the year of his career with the French Open title after missing the latter half of last season and the start of this season to injury had a fantastic US Open season as he was undefeated on the American hard-courts.
The 13-time Grand Slam winner ended 2008 as No1 then 2010 as top seed and now is doing it again in 2013. That makes Rafael Nadal the only male player to manage to finish the tennis season as World No1 on three separate occasions.
This is a pretty impressive record for a man who has spend large chunks of his career injured and yet boasts of a Career Gold Slam having won all Grand Slams at least once along with the Olympic Gold medal, plus the title of 'The King of Clay' as the greatest player on the surface.
The crowning glory for Nadal this season will surely be the ATP World Tour Final title from which he stands only two wins away. Perhaps the men in his way could be his greatest rivals - Roger Federer who could be his semi-final opponent if he manages to beat Juan Martin del Potro and Novak Djokovic who he could meet in the final.