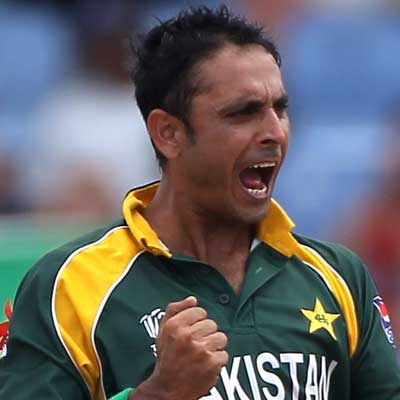 Pakistani spinner Abdur Rehman may reportedly have performed the worst bowling ever seen in a cricket match after he sent down three 'comically tragic' deliveries in the Asia Cup match against Bangladesh on Tuesday.
Rehman, who had played over 50 international matches, finished with the incredible poor bowling figures of 0-8 off 0.0 overs, sent down three full tosses above waist height that saw him pulled from the attack by the umpires.
According to News.com.au, Rehman's first delivery, sent down at the start of the 11th over with Bangladesh batsman Imrul Kayes on strike, is a contender for the worst ball ever seen and it sailed extremely high and extremely wide of the bemused Kayes.
The report mentioned that although the next ball was slightly better, it was still a full toss and was called a no ball, following which the pressurised Rehman sent down yet another high full toss, which went to the boundary and he was removed by the umpires.
In the space of just three deliveries Rehman had gone from respectable international spinner to a man that will go down in cricket folklore for all the wrong reasons, although Pakistan went on to win the match thanks to an incredible innings by veteran all-rounder Shahid Afridi.
Pakistan will take on Sri Lanka in the final of the Asia Cup, the report added.