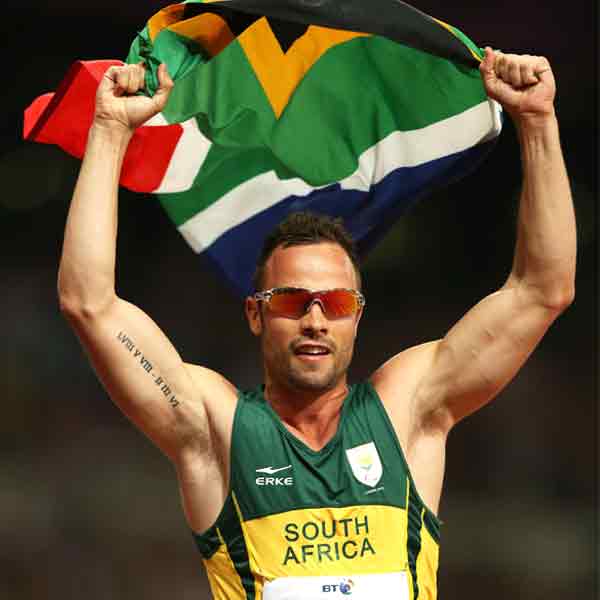 South African prosecutors have reportedly revealed that Paralympic champion Oscar Pistorius had told concerned security outside his luxury Pretoria home that 'everything was fine' after the shooting of his model girlfriend Reeva Steenkamp last year on Valentine's Day.
This recent development comes after the prosecutors' admission that the Blade Runner might not have using his prostheses when he shot dead Steenkamp through a locked toilet door, contradicting earlier claims suggesting that he did not panic about the prospect of an intruder breaking into his gated community villa.
According to The Independent, however, a legal document filed by prosecutors in South Africa claimed Pistorius told concerned security outside his home that he was 'fine' after the shooting last year, which may yet see him convicted of murder at the trial, set to begin in March.
Prosecutors said that Pistorius intentionally shot and killed Steenkamp through the locked door of his bathroom following a domestic dispute and the report said that if convicted of premeditated murder, he could face life imprisonment with a minimum of 25 years before parole.
Earlier this month, Pistorius broke his silence to reveal he is 'consumed' with 'pain and sadness' in a statement released to mark the first anniversary of Steenkamp's death, the report added.