Mumbai FC to face Sporting Clube de Goa at Jawaharlal Nehru Stadium in Fatorda, Goa on Saturday.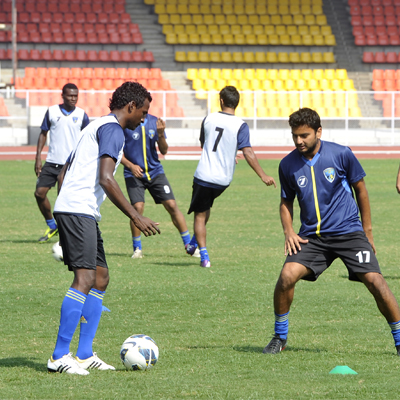 With the relegation zone looming large, Khalid Jamil's side Mumbai FC would like give their best shot, as they take on Sporting Clube de Goa in their 21st round of the I-league, at the Jawaharlal Nehru Stadium in Fatorda, Goa on Saturday.
Sporting, would like to make amends after their 0-4 drubbing at the hands of Dempo SC, Goa in their last outing, and in the process keep alive their run for the championship.
"We have been doing well, but of late there have been some hiccups, but I am sure the boys will deliver," said Oscar Bruzon, the sporting coach.
It is a clash between the fourth-placed Sporting Goa (28 points), who will look to enhance their title chase while, it will be a must-win for tenth-placed Mumbai FC (19 pts) as they seek to bring their campaign back on track.
The Goan side, Sporting have failed to make any impact after their Federation Cup final which they lost to Churchill Brothers. Since then, they have drawn against Pune FC before suffering heavy defeats against Mohammedan SC and Dempo SC.
Coached by Spaniard Oscar Bruzon, the Goans have made only one change to their squad during the transfer window. Nigerian medio Martins Ekwueme replaced the injured Spanish defender Arturo Navarro as Sporting hope to push further up in the table.
Mumbai FC have been riding on their drawn encounters, but their unbeaten run was cut shot by Salgaocar who beat them 2-0.
"It has not been a tough run in the last three matches, we drew many and lost one," said Jamil on the eve of the match.
Mumbai FC coach Jamil would expect to change the script and will want his strike force to be more vigilant upfront.
"They have not been good. I am sure they will, as they are good forwards," said Jamil about his frontliners.