Matunga school beat St.Mary's 3-1 to lift U-12 title.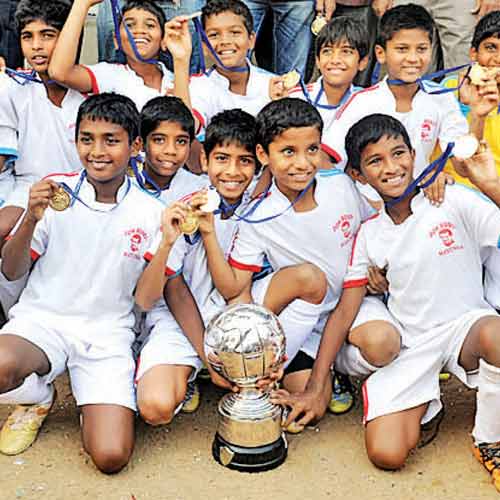 They have been intimidating opponents since years, winning inter-school football tournaments is their habit. It was no different when Don Bosco School (Matunga) clinched the MSSA-MI U-12 boys title beating St.Mary's High School (ICSE) 3-1 at Azad Maidan on Monday.
Though Mary's dominated the goalless first half, they were all over the place post the lemon break. Punav Jaiswal opened the account for the Matunga boys in the 23rd minute with a shot from the half-line.
Three minutes after the first goal, Mannan Dang – Bosco's highest goal-scorer of the tournament (9) – made a mockery of Mary's defence dribbling past three defenders and the goalkeeper before slotting it into the open net.
Eleven-year-old Dang also aspires to play for India in future and is all excited about the U-17 World Cup which India will host in 2017. "I will practice harder and set my goal on making it to the Indian team for the coveted tournament."
Stopwatch: Don Bosco 3 (P Jaiswal, M Dang, A Nazareth) bt St. Mary's ICSE 1 (Aayush M)
Correction: Vanij Choksi had scored for St. Mary's (ICSE) in their win against in the semifinal against Bombay Scottish on December 12. dna had reported that Akshay Chaurasia scored.