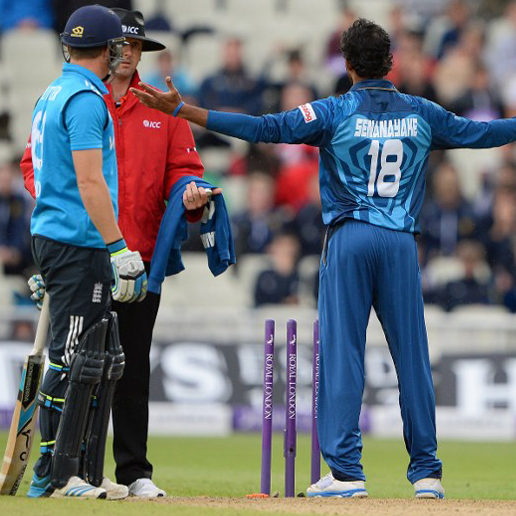 The Marylebone Cricket Club (MCC) has reportedly cleared the Sri Lankan squad of going against the sprit of cricket over England's Jos Buttler's controversial 'Mankad' dismissal by the visitors in the final ODI of the five match series.
Although skipper Angelo Mathews' actions in upholding the appeal has drawn criticism from around the game, there is no question over how Sri Lanka went about things at cricket headquarters at Lord's.
According to the Mirror, an MCC spokesman said that Buttler's 'Mankad' run-out is an emotive issue, but the wicketkeeper-batsman transgressed a law of cricket and the club would not say that the run out was against the spirit of cricket. The spokesman said that Sri Lanka's Sachithra Senanayake gave a very clear warning and as MCC understands it the issue was also raised during the previous game at Lord's.
The spokesman also said that in this instance of 'Mankading', the the Sri Lankans have not transgressed the laws and it is not against the spirit of cricket to uphold a law of cricket, adding that the law is pretty clear as it is an unfair advantage to be out of the crease.