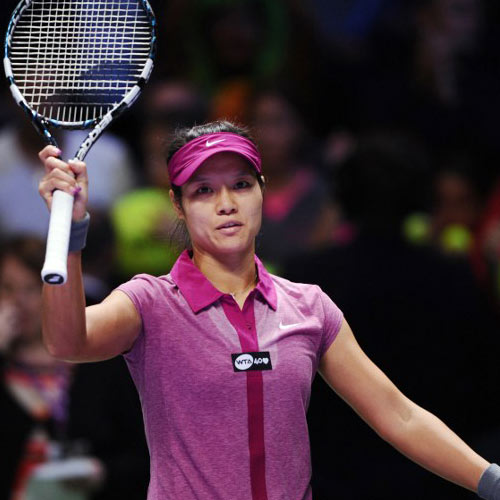 No3 seed Li Na of China is confident of going a step further in this year's Australian Open after twisting her left ankle twice and losing to Victortia Azarenka in last year's final.
"I had a very good year last year. I'm wishing I can do really well, even better this year," said Li Na, reports Xinhua.
"I really wish I can win another Grand Slam. This is the goal for me."
"Carlos (Rodriguez, her coach) asked me to come more to the net and play even more aggressive. I used to try to stay on the baseline. After so many years on the tour, everyone knows exactly how you play. Carlos just wants me to change a little bit to be stronger on the court," said Li.
"So we will see on the court."
Li admitted that winning in Shenzhen helped her prepare for the Australian Open.
"At least I played first week in Shenzhen, which was about 22 to 25 degrees. It's better I'm not arriving here straight from Beijing," said Li.
"I have been here since Monday, so I have a couple more days to prepare for the hot weather."