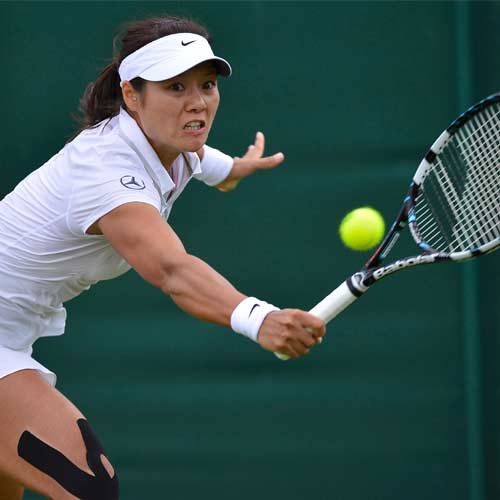 Chinese tennis ace Li Na has reached her highest world ranking after climbing to the No.2 spot in the latest Women's Tennis Association (WTA) rankings following her second Grand Slam crown at the Australian Open last month.
Li has become the first Asian to be the second ranked player in the world and her compatriot Peng Shuai became the first Chinese player to ascent to top world spot in doubles after winning the Qatar Open with partner Hsieh Su-wei of Chinese Taipei on Sunday.
According to the China Daily, Li, who achieved a major breakthrough by winning Roland Garros in 2011, has cracked the top three in women's rankings and landed another major trophy following her victory in the Australian Open.
The report mentioned that the Chinese ace, who has the best record at 13-1 among women singles players this season, also defended her title at the Shenzhen Open to begin this year and now has nine WTA singles titles.
Li and Peng are among four players who were allowed by the Chinese Tennis Association in 2008 to manage their own careers while keeping most of their professional prize money, the report added.