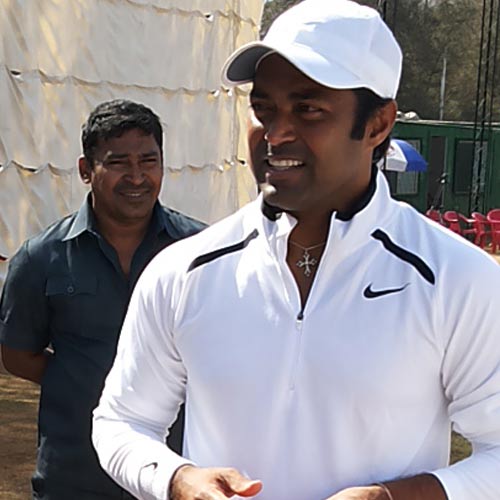 Tennis great Leander Paes is an all-rounder in every sense.
"I have captained my school in cricket, football and hockey," he told this scribe while playing a cricket match for Sports Journalists Association of Mumbai (SJAM) against iLandTSG (The Sport Gurukul) at the Bhakti Park ground, Wadala, on Tuesday.
Supremely fit at 40, at which age he won the US Open men's doubles crown in September, and now looking forward to the Chennai Open in January – his first match is on the New Year's Day – Paes excelled with both the bat and the ball.
Paes opened the bowling for SJAM and did not take time to get into the rhythm. He took three wickets – one caught behind by yours truly, another trapped leg before wicket and the third one was a caught and bowled – in four overs sent down in one spell.
The champion Davis Cupper said later, "It has been three years since I last played cricket."
Definitely not bad for someone who has not played cricket for that long. He did move the ball away from the right-handers, missed the outside edge a couple of times while also inducing a faint edge once. He was also wayward on the odd occasions either straying wide or giving easy pickings for the batsmen.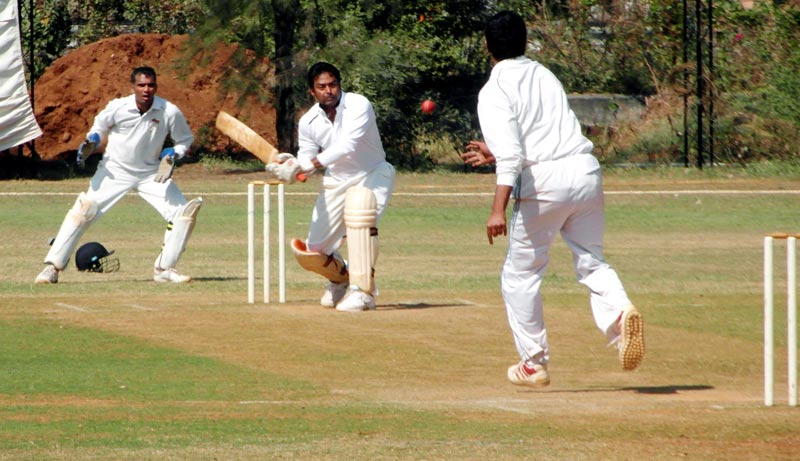 Paes was not finished for the day. After SJAM restricted TSG to 148/4 in 20 overs, Paes walked in at No3 and struck a 27-ball 42 with four fours and a six. You may think that some of his strokes were tennis-like shots. But he did not care. He enjoyed his time in the middle. He hit the ball clean, picked the gaps. His stand-out shots included a cover drive, a straight drive, both for fours and a pull for six.
He was involved in a 93-run stand with opener Abhijeet Kulkarni, who made 51. When these two were in the middle, SJAM were well on course.
However, they fell in quick succession, both bowled to gentle medium-pace.
Asked during the course of his innings what his highest score ever was, he said, "I have scored 209 for my school team."

Paes had a word of praise for the ground too. "Feels good to play in this lovely ground," he said.
He showed keen interest to play one more game of cricket before he set off on his tennis journey again. "Maybe next week we should play," he told a SJAM committee member.
Tennis star Paes does not excel just in cricket. He plays as a striker for SJAM football team. It is believed that he trains with the Indian hockey team.
Former India Test cricketer, Balwinder Singh Sandhu, a member of the victorious 1983 World Cup team, praised Paes' cricketing efforts. "He hit the ball cleanly. He bowled well. This is the first time I am watching Paes play cricket. He looked very good," Sandhu said while congratulating the tennis star.