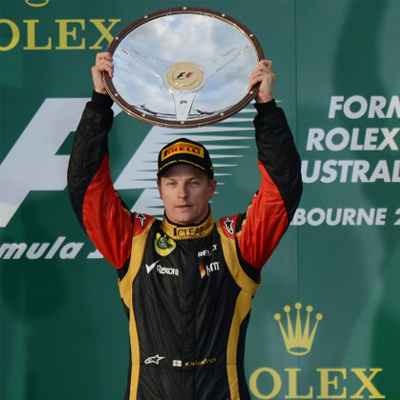 Kimi Raikkonen told Ferrari to get their act together after a qualifying gaffe by his Italian team left the Finn languishing down the starting grid at the Hungarian Grand Prix on Saturday.
Raikkonen has a great record at the Hungaroring, finishing second in the last two years with Lotus and winning with McLaren back in 2005. His chances of getting back on the podium in Sunday's race took a huge hit however when he failed to get out of the first phase of qualifying after the team assured him he had done enough to do so. He will start 16th.
"The plan was to go out, but the team said 'no, you are fine, you do not need to go out'," the 2007 world champion told reporters. "I questioned it a few times, but they said no need, and we can see the end result. A mistake has been made. It's already been a difficult year, so I don't see the point to shout. The mistake is done," he added.
Raikkonen, who returned to Ferrari this season in what was supposed to be a dream team of champions with Fernando Alonso, has had a miserable year. He has so far failed to finish higher than seventh in 10 races, scoring a mere 19 points to his double world champion team mate's 97.
To make matters worse, he was outqualified on Saturday by Marussia's Jules Bianchi - a Ferrari young driver academy graduate in a Ferrari-powered car with a steadily growing reputation. Bianchi has been talked about in paddock gossip as a possible replacement for the Finn, even if Raikkonen has a contract for next season and is adamant that he is not going anywhere.
"People make mistakes, but there are things we have to change to improve," said Raikkonen. "As a team in Formula One, as Ferrari, we should not be doing these kind of things. None of us are in our first year. These are not easy times. Obviously we have to improve, to do things differently. We can see there are weaknesses in the system. That's how it goes," he said.
Raikkonen said that despite the setback, he still had trust in the team and Ferrari technical head Pat Fry said he expected him to come out fighting on Sunday.
"Unfortunately, with Kimi we were caught out by the evolution of the track. It's very disappointing not to have got through with him because he's been going better this weekend," he said. "Clearly tomorrow he will be on the attack."