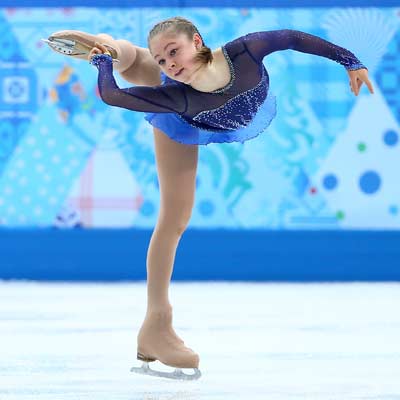 Russia has a new darling who has emerged from the Sochi Winter Games, 15-year-old Julia Lipnitskaia has been branded as the Olga Korbut of Sochi 2014.
The teen ice queen's great moves have not just captured the imagination of fans but has also caught the attention of Russian President Vladimir Putin.
During the 1972 Munich Games, Korbut - a teen star at that time helped the then USSR win three golds. This time, Lipnitskaia put forward an awesome routine that helped Russia grab their first team ice dance competition gold medal at the Sochi Games that are currently on.
Comparisons have been drawn in the Russian and world media between the duo.
Six days younger than American Tara Lipinski who won a gold medal at 15 in Nagano in 1998, Julia became the youngest athlete ever to win gold at the Winter Olympics.
Here are some world media reactions to the new ice queen from Russia:
The next Olga Korbut? New darling of Russia is 15-year-old who wins figure skating gold... and Putin's approval read the Daily Mail headline. USA Today had a headline that said, Russia's Julia Lipnitskaia is an Olympic gold medalist, and she's 15 years old. The Sydney Morning Herald had a headline that read, Russia celebrates its new ice princess Julia Lipnitskaia
Watch the 15-year-old skate: