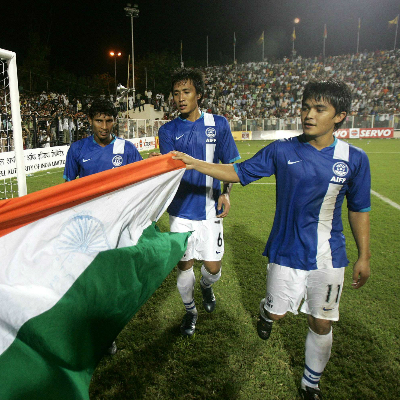 It was a good day for India as it moved moved up one spot to 150 as per the latest release of FIFA rankings that came out on Thursday. Indian now shares They now share that spot with European club Malta and stand at 26th in the Asian Rankings.
The South Asian Football Federation Cup (SAFF) Championship 2013 runners-up played on March 5, to come from behind to hold lower-ranked neighbours Bangladesh 2-2 at the Nehru Stadium in Fatorda, Goa.
Involved in a seesaw India had dropped to 154th in June only to rise again to 151st in July. In the subcontinent they remained third behind Maldives, and 2013 SAFF winners Afghanistan are placed at 145th and 129th position respectively.
FIFA Rankings: India rise to 151; joint 26th in Asia with Malaysia, 3rd in South Asia. #Indianfootball

— I-League (@ILeagueOfficial) July 17, 2014