Cricket dominated the year, like always, with a new generation of players led by Shikhar Dhawan and Virat Kohli taking the baton from Sachin Tendulkar and his generation. But there was good news from other sports as well — whether it was nine-year-old chess prodigy Ananya Gupta, 40-year-old tennis ace Leander Paes, or Devendra Jhajharia, the para-athlete who won gold at an international event this July.
Virat Kohli
Virat Kohli continues to scale new peaks. The year 2013 was one of the best seasons for this youngster from Delhi. He became the fastest to reach 5,000 ODI runs equalling the West Indian great Sir Viv Richards's record. Both reached the landmark in 114 innings. Kohli is the leading run scorer in ODIs this season with 1,268 runs from 34 matches, including four 100s and seven 50s. He is certain to become one of the greats.
Shikhar Dhawan
His success was nine years in the coming but Shikhar Dhawan is making up for lost time. 2013 belonged to the flamboyant batsman and dna's sportsperson of the year who is living up to his name Shikhar, which translates to pinnacle in Hindi. Dhawan is the most exciting cricketer of 2013 who made an epic 187 on debut in Mohali against Australia in March this year — and followed it up with five centuries (the most in the calendar year) — amassing 1,162 runs at an average of 50.52 and a strike rate of 97.89. Dhawan, 28, has finally earned his place in the Indian XI.
Rohit Sharma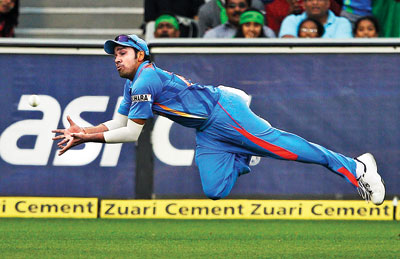 He is said to be the most talented batsman in the modern day cricket, but the promise was seen only in bits and pieces. Things turned around only this year. And how! Rohit is one of the leading run scorers in ODIs with 1,196 runs (2x100s, 8x50s) in 28 games, including a record breaking 209 against Australia in Bangalore. He followed it up with back-to-back centuries in white flannels against West Indies, cementing his place in Test cricket. He is the batsman to watch out for.
Sunil Chhetri
Sunil Chhetri's 21st minute goal in India's international friendly against Nepal on November 19 made him the highest-scorer in national colours. The 5ft 7in striker from Andhra Pradesh has 43 international goals, one better than Baichung Bhutia's 42. Chhetri currently plays for I-League new entrants— Bengaluru FC and has scored six goals from 12 games.
Prithvi Shaw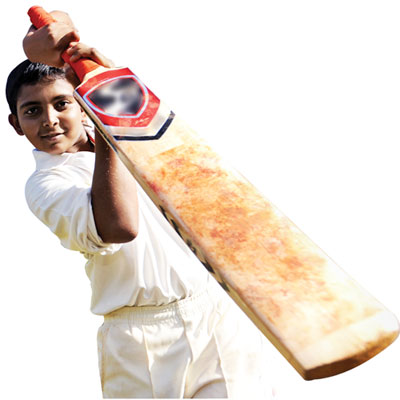 Exactly three days after Sachin Tendulkar played his last Test at the Wankhede Stadium, 14-year-old Prithvi Shaw of Mumbai's Rizvi Springfield High School played a mammoth knock prompting people to call him Tendulkar II. His 546 in a three-day Harris Shield tie against St Francis D'Assis was testimony of his outstanding talent. For the next week, everybody wanted a piece of this youngster. But the boy has kept his head firmly on his shoulders and is performing in every given opportunity.
Ananya Gupta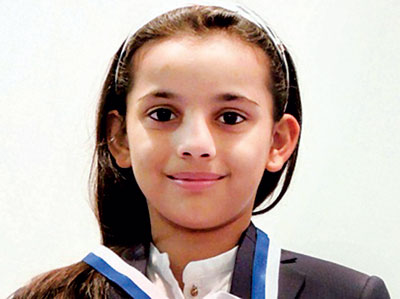 If heroes are defined by how they overcome challenging situations, Mumbai's Ananya Gupta is right up there. Battling dengue, Ananya bagged a bronze in the U-9 Maharashtra State Chess Championships in September and went on to win a silver two days later in the U-10 Mumbai School Sports Association inter-school chess championships. This, from a girl who is all of nine years old!
Leander Paes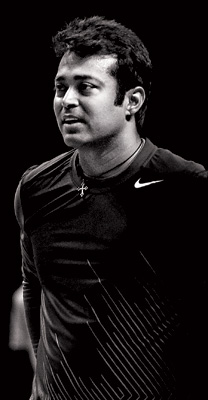 Once the ageless Martina Navratilova was his mixed doubles partner. India's tennis star Leander Paes plays on at 40 — he could not look younger — and still brings in the titles. Paes won the US Open doubles title partnering Radek Stephanek, and clinched his 14th Grand Slam title this September. When the world buzzed about Sachin Tendulkar's retirement, Paes, who is of the same age, told dna: "The show must go on". He is living the dictum.
P.V. Sindhu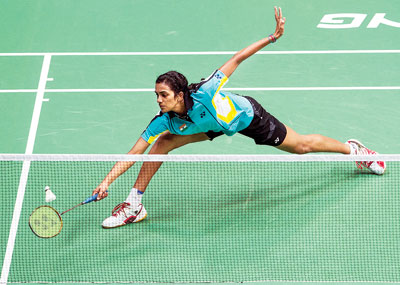 Indian badminton's latest fairytale had a dream run this year. On August 10, the tall shuttler became the first-ever Indian woman to win a medal in singles at the World Championships. The World No. 11 also won her first Grand Prix title at the Malaysia Open in May, and ended with the Macau Open Grand Prix Gold in December. The 18-year-old was conferred with the Arjuna award in September.
Amit Kumar Dahiya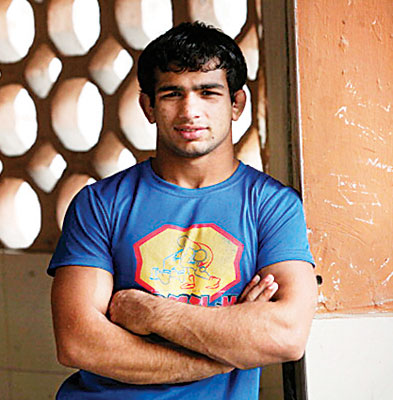 Qualifying for the London Olympics at the age of 18 was good enough indication of Amit Dahiya's talent. On September 10, this 19-year old wrestler from Sonepat, Haryana, won the silver medal in the 55 kg bout at the World Championships in Budapest, Hungary. After Sushil Kumar, this wrestler who trains in Mumbai is touted as the next big thing in Indian wrestling.
Gaganjeet Bhullar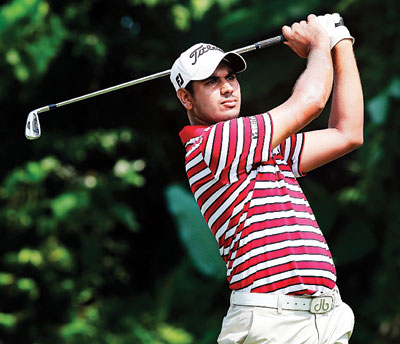 The golfer won hearts after being the runners-up at the Avantha Masters in March. The Arjuna award bestowed on him in August charged him up. The Kapurthala boy clinched his fifth Asian Tour title — Indonesian Open — in December thereby improving his chances for the EurAsia Cup next year.

Devendra Jhajharia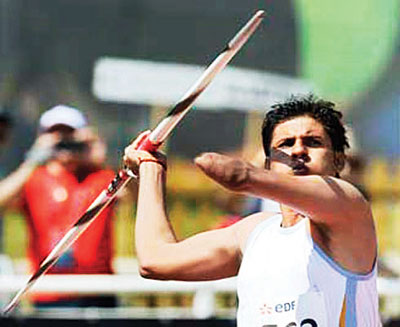 Para-athlete Devendra Jhajharia from Rajasthan created history by becoming the first differently-abled Indian to win gold at the javelin throw event at the IPC Athletics World Championships in July. An Olympic medalist (2004) and a Padma Shri (2012), the world champion is a Grade IV employee in Indian Railways who is waiting for some recognition from the government. About time it happens.

Gaurav Gill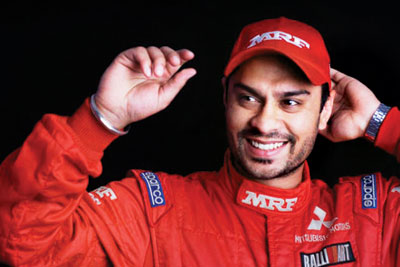 The 32-year-old is easily the biggest name in the Indian car rally circuit. On November 3, Gill became the first Indian driver to win the FIA Asia-Pacific Rally Championship. Having made his debut in the APRC (Asia-Pacific Rally Championship) in 2007 and finished a close second in the 2010 season, Gill surely made this time count with Team MRF.