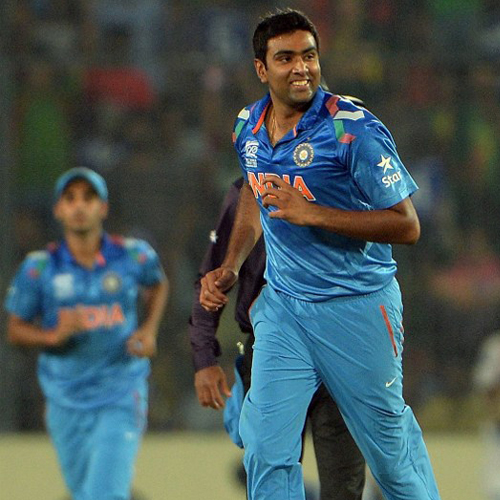 Spinners may not have much say on the swinging English conditions. The tweakers usually do something out of the box to be successful on those wickets. However, this is not the case with India off spinner Ravichandran Ashwin who is a part of the Indian 18-member squad for the five-match Test series starting from July 9.
Ashwin is keen on enjoying his game rather than being trying out things in desperation. "I have charted some preparations after reading in the newspapers on what should be done and I have been working on it. I will try to go out and enjoy my game because I don't think desperation works, I have to be really smart about what I do," Ashwin told reporters in Mumbai on Tuesday.
Ashwin is keenly following Sri Lanka-England series to take a leaf out of it. "I have been watching the Sri Lanka series closely and try to take advantage out of what is existing there, how Sri Lanka is playing. Sri Lanka is pretty close to what we are doing in terms of the sub-continental conditions, so I am trying to take a leaf out of that," he added.
Ashwin is confident of his team's batting line-up which delivered mixed results in the overseas tours of South Africa and New Zealand. "I am sure the batters did well and the confidence is going to be there. As I said we don't have any baggages to carry so we are just going to go there and enjoy our game," he said.
According to Ashwin, the start will be important if the five Test long series. "In any long series, I believe how you start is very important. We got a few practice games and if we jot down something it will be pretty useful," Ashwin added.