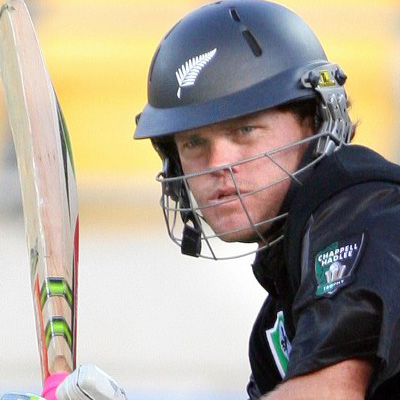 Former New Zealand batsman Lou Vincent Thursday pleaded guilty of not reporting an illegal approach made to him by bookmakers during the Bangladesh Premier League (BPL) in 2013.
Vincent, 35, in a statement said that he had rejected the offer made to him and was not involved in fixing matches.
"I confirm I rejected this approach at the time. There is no allegation or suggestion anything untoward occurred beyond the approach itself," he said.
Vincent, who played for Khulna Royal Warriors in the BPL last year, is among the eight cricketers who are being probed by the International Cricket Council (ICC) for their alleged role in the BPL.
Vincent, who retired last year, is the third player to have admitted his guilt in the BPL match-fixing scandal. Former Bangladesh captain Mohammad Ashraful and Sri Lankan spinner Kaushal Lokuarachchi have admitted their role in match-fixing in BPL.