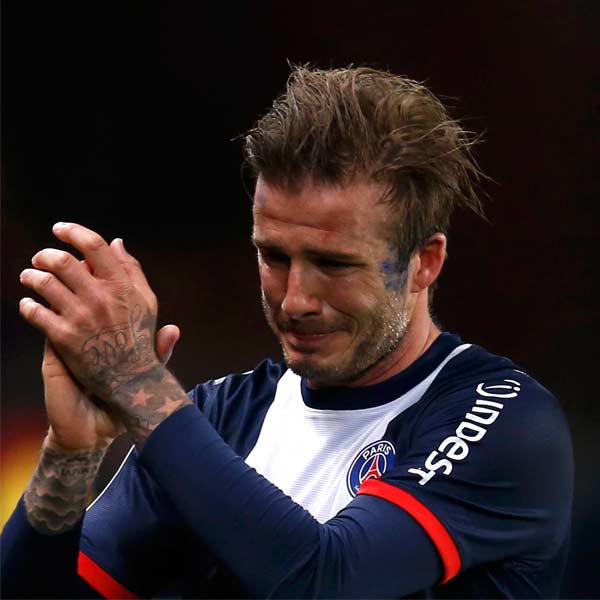 English football legend David Beckham's teenaged son Brooklyn has reportedly said that signing with his father's new Major League Soccer (MLS) team in Miami would be a 'dream come true'.
The 14-year-old Brooklyn, who is currently training at Fulham and played for their under-15 team in 2013, previously had a trial with Manchester United, his father's old team and has also been spotted training with Queens Park Rangers.
According to the Daily Star, however, as Beckham seals his deal with MLS, it looks likely that Brooklyn will follow him, with a source saying that it makes sense for the teenager to play for Beckham's Miami team as the family see their future in the US at the moment.
The source also said that although Brooklyn had reservations at first as he thought people might view him getting an 'easy ride', however, it would be a dream come true for him to play with his father at his side.
Meanwhile, Beckham appeared to support his sons' ambitions, saying that as long as they are playing football, he does not care whether they play at professional level or Sunday league level.
The report mentioned that Beckham wants to get his MLS team up and running in three years and has reportedly already spent 15 million dollars on the venture.
Beckham has two other sons, Romeo, 11, and eight-year-old Cruz, who are also keen players, the report added.