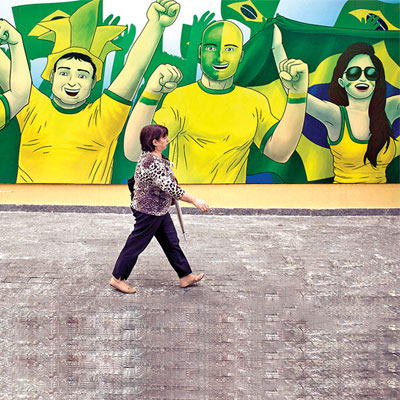 It's time to kick-off a sporting extravaganza that dwarfs even the mighty Olympics. Between the starting whistle in the wee hours of Friday to the final whistle a month later, the world will be glued to watching 32 countries contest in Brazil for the biggest honour in the beautiful game – the FIFA World Cup.
After an expected carnival-like opening to the Cup, overwhelming favourites and hosts Brazil take on underdogs, Croatia.
Usually known for their free-flowing and attacking football, this time, however, the Selecao are also going on the defensive. A team official said he believes Brazil can win the 'hexacampeonato', a sixth World Cup, because they have the best defence with Paris Saint-Germain duo of Thiago Silva and David Luiz acting as guards.
There is no doubt, however, that much of the burden will be borne by the unflappable young shoulders of Neymar. Playing in his first World he will be competing for spotlight with the likes of Portugal's Cristiano Ronaldo and Argentina's Lionel Messi.
Croatia's midfield boasts of talents like Luka Modric of Real Madrid and Ivan Rakitic of Sevilla and it will not make it any easier for Brazil.
For the average Brazilian, football is their biggest dream. For the next month, the world will also live this dream.